Cleaning Challenge by Aurikatariina (EN)
Experience a 2-week Journey to Transform Your Home! Master the Secrets of Effective Cleaning, Arm yourself with Essential Tools, and Embrace the Blissful Harmony of a Tidy space.
Unleash the Hidden Potential of Cleaning! Your Definitive Guide to Conquer Procrastination and Embrace the Delightful Thrill of a Sparkling Home. Master the Art of Cleaning and Bid Farewell to Tedious Chores - Uncover the Path to Meaningful and Enjoyable Cleaning!
CLEANING CHALLENGE
Revitalize Your Space, Transform Your Life
One Easy Trick at a Time!
Finnish version HERE
Perfect for All - Men, Women, Families, Young, and Old. Are You Ready to Embrace the Ultimate Cleaning Challenge?
Get ready to meet the one and only Auri Kananen, the undisputed queen of cleaning who's taking the social media world by storm! With a staggering 14.5 million followers, Auri has conquered the Internet with her unrivaled expertise in creating picture-perfect living spaces.
''I am Auri, the best cleaner in the world. I have been in the cleaning industry for over 15 years, cleaning, teaching, and directing. I have also studied cleaning and I'm a hospitality management graduate specializing in cleanliness. I know (almost) everything about cleaning and now I can teach it to the whole world in video format.''
Driven by an unwavering passion for cleanliness and organization, Auri is on a mission to help her devoted followers conquer their home clutter woes. Her contagious energy and down-to-earth cleaning tips have inspired countless individuals to transform their chaotic spaces into serene and harmonious sanctuaries.
Join Auri on this extraordinary journey as she unveils her invaluable insights, expert advice, and groundbreaking cleaning techniques. Get ready to be blown away as the Queen of Cleaning reveals her closely guarded secrets, empowering you to conquer clutter and achieve a home that exudes pristine cleanliness and tranquil vibes like never before!
Cleaning Challenge by Aurikatariina (EN)
Äidit
aloittelija
Edistyneet
Hyvän mielen valmennukset
keskitaso
Koulutukset
Lifestyle
Lifestyle & Business
Miehet
Naiset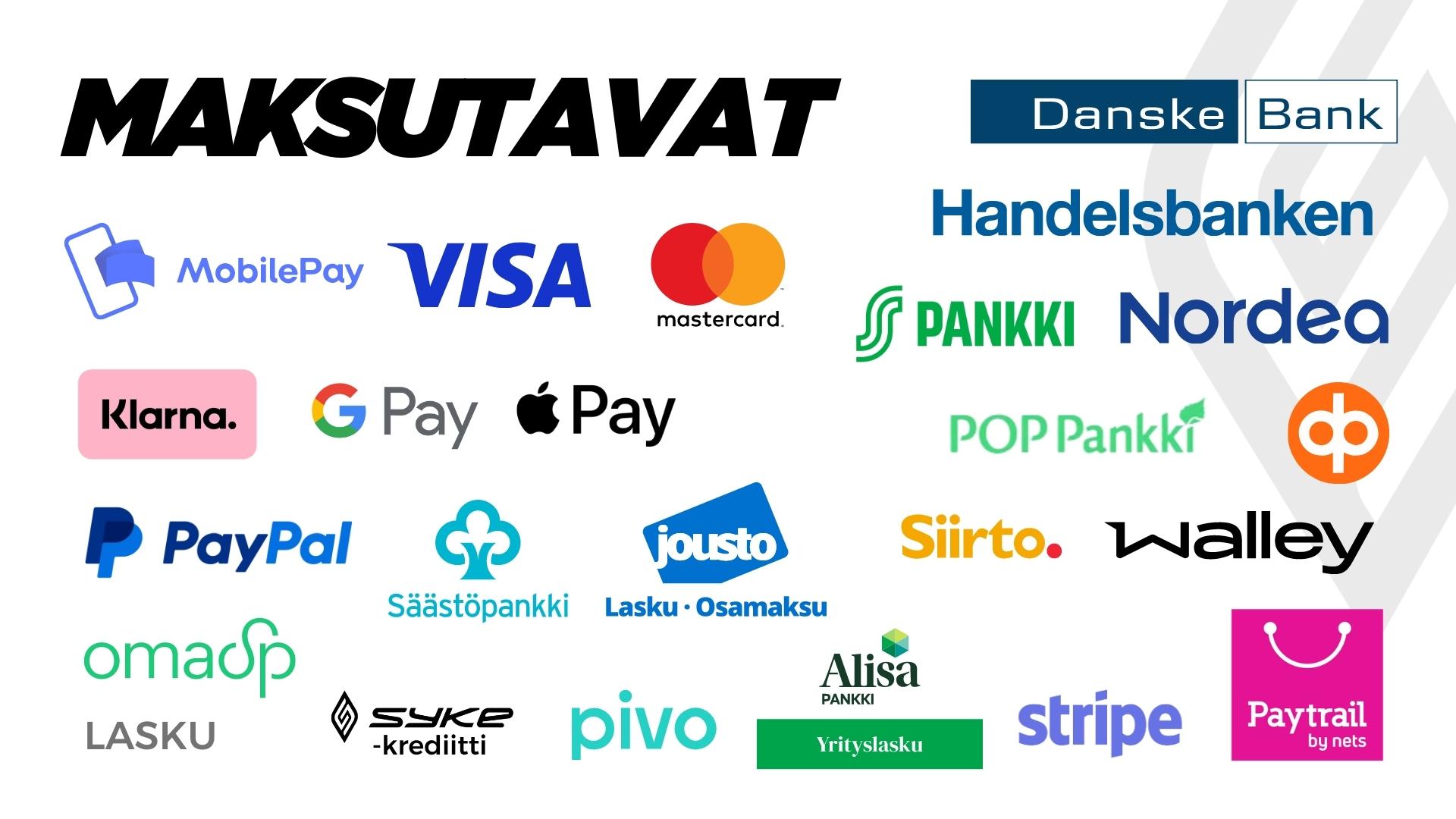 Hyppää mukaan milloin vain!
Voit itse valita valmennuksen aloittamispäivän.
Attention, seekers of self-care enlightenment!
Prepare to be amazed by a wealth of compelling research findings that will leave no doubt about the importance of incorporating cleaning into your daily routine. Brace yourselves for a mind-blowing revelation straight from the esteemed Journal of Environmental Psychology.
This groundbreaking study uncovers the detrimental effects of clutter, not only on your psychological well-being but also on the deep sense of connection and belonging you share with your sacred living space.
Let's paint a clearer picture.
Imagine battling the burdens of depression, with its relentless symptoms of extreme fatigue, depleted concentration, and a disturbing loss of interest in the activities that once brought you joy. Fear not, for this is precisely why we offer you this transformative coaching program. But beware, time is of the essence! Grab this golden opportunity to embark on the journey of a lifetime for a pocket-friendly investment of just 34.90€.
Don't wait another moment to unlock the secrets of harmonious living. Join us now and let us guide you toward a brighter, clutter-free future where self-care and serenity reign supreme!
STRESS RELIEF WITH A TIDY HOME
A LIFE CHANGING OPPORTUNITY
Revitalize Your Space, Transform Your Life
Hold on to your seats, folks, because I've got some incredible news for you. And the best part? It won't even break the bank.
Get ready to embark on a mind-blowing adventure that will transform your world, all for the incredible price of just 34.90 euros.
Say goodbye to the relentless stress that comes with a messy house, those sleepless nights filled with worry. Imagine striding through your home with unwavering confidence, knowing that coming back after a grueling day of work won't tie your stomach in knots. Bid farewell to the shame and guilt that washes over you when guests come knocking. Get ready to embrace a life filled with peace, order, and unbridled joy.
This is no ordinary opportunity, my friends. It's a game-changer, a catalyst for transformation. So, if you're ready to take this journey seriously, prepare to unlock the doors to a brighter, clutter-free existence. Trust me when I say, your life will never be the same again.
''I created this coaching because I have taught many cleaners live, but through the network, I can teach and inspire people to clean all over the world! I want to create a positive image of cleaning and make it easier for people with professional methods!''
WHO IS COACHING SUITABLE FOR?
Perfect for All - Men, Women, Families, Young, and Old!
''For everyone, whether the home is clean or messy''
"Let's get our homes in shape now'' -Auri
Transform Your Home, One Easy Trick at a Time
Auri Kananen shares her simple yet effective cleaning tricks that will revolutionize your cleaning routine. Say goodbye to overwhelming cleaning days and embrace the joy of keeping your home effortlessly clean. In just two weeks, Auri will guide you through daily micro tasks, teaching you how to use different cleaning tools and cleansers to tackle even the toughest challenges. It's time to gain control and feel amazing in your sparkling home.
Are you up for the challenge?
Auri Kananen
I am Auri, the best cleaner in the world. I have been in the cleaning industry for over 15 years, cleaned, taught and directed. I have also studied cleaning and I'm a hospitality management graduate specialized in cleanliness. I know (almost) everything about cleaning and now I can teach it to the whole world!
Your education
Bachelor of Hospitality Management specialized in cleanliness
Youtube - Click
TikTok - Click
Instagram - Click
COACHING PROCESS:
Purchase the coaching program, download the app, and optionally utilize the SYKE Tribe web portal.
Receive daily tasks with clear instructions in video and text formats.
Engage in optional daily bonus tasks to enhance your progress.
Tasks typically range from 15-30 minutes, strategically scheduled for convenience.
Unlock valuable bonus tips to enhance your cleaning skills.
Access comprehensive shopping and checklists of essential needs, with optional bonus product suggestions.
Materials available from June 12, 2023; choose between a daily task model or complete all tasks over a weekend.
Participate in the Instagram competition for a chance to win Sini cleaning products.
Enjoy access to coaching content throughout the challenge and for 2 months after.
Unlock the Secrets of Effortless Cleaning
Muita tuotteita tältä valmentajalta
Siivoushaaste by Aurikatariina (FI)
Lähde mukaan kahden viikon matkalle, jonka aikana megastara Auri opettaa Sinulle vaivattoman siivoamisen salaisuudet sekä parhaat niksit. Maalissa odottaa säihk
Käytössäsi on mm. seuraavat SYKE-appin ominaisuudet
Tehtäviä
Kyselyitä
Kuvia
Videoita
Liitetiedostoja
IMPORTANT ABOUT THE ORDER
Healthfactory Ltd (the "Company") offers a platform to online courses. The online course provider is always liable for the contents of the online course. The client subscribing the online course is solely liable for all actions taken in connection with the online course.
The Company is not liable for any damages for personal injury, property damage and wrongful death arising from or attributable to the client's use of the Company's services and the online course subscribed.
All purchases made in SYKE Marketplace are carried out in Euros (€). Any displayed prices for other currencies are updated according to the European Central Bank daily exchange rates. The actual charged amount may slightly differ, depending on the currency exchange rates used by the chosen payment gateway.