Askelkyykky polven nostoilla
1. Asetu lantion levyiseen haara-asentoon ja suuntaa katse eteenpäin. Nosta nyt toinen jalka kevyesti ilmaan.
2. Lähde astumaan nostetulla jalalla suoraan taaksepäin ja kyykisty siten, että reitesi olisi lattian kanssa samansuuntaisesti.
3. Ponnista itsesi takaisin ylös ja nosta tämä samainen jalka vielä loppuasennossa ilmaan siten, että polvi koukistuu.
*Hengitä ulos ylös ponnistaessa
*Tee ensin toinen jalka ennen kuin vaihdat puolta.
*Katso, että polvi-varvas-linja säilyy eli ylhäältä katsottuna polvi on samansuuntaisesti kakkosvarpaan kanssa.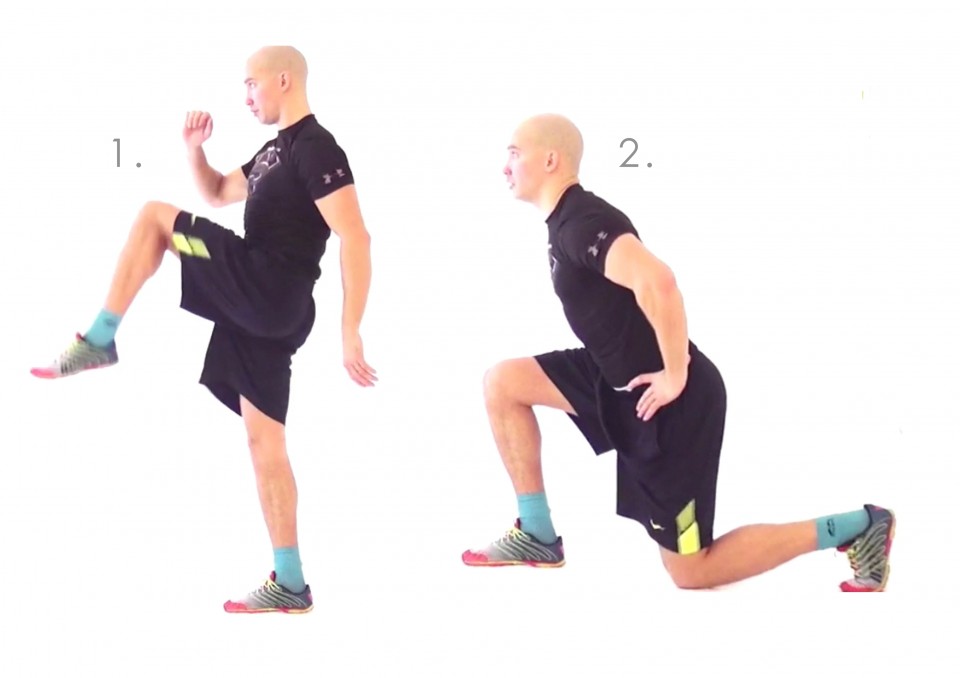 SYKE for trainers
SYKE helps coaches produce effective, high-quality and diverse coaching content, whether it is individual training programs or multidimensional online coaching.
SYKE for consumers
There's no training program or coach that is perfect for everyone. In the constantly changing trends and fads, we want to help you find the way that suits YOU best.