1. Asetu selinmakuulle kädet vartalon jatkeena ja jalat ojennettuina kohti kattoa. Paina leuka rintaan ja vedä napaa kohti selkärankaa.
2. Nosta nyt lavat irti lattiasta ja lähde viemään jalkoja lattiaa kohden. Pidä ALASELKÄ KOKO AJAN KIINNI LATTIASSA! Vie jalat niin alas kuin pystyt niin, että saat pidettyä vatsan tiukkana ja alaselkä ei irtoa lattiasta.
3. Kun löydät itsellesi sopivan kohdan, jossa pystyt haastamaan itseäsi, pysy siinä annettu aika.
*Hengitä rauhallisesti sisään ja ulos
*Pyri hakemaan keskivartalosta sellaista tilaa, jossa vatsalihasten alaosa ja yläosa lähenevät toisiaan mahdollisimman paljon.
SYKE for trainers
SYKE helps coaches produce effective, high-quality and diverse coaching content, whether it is individual training programs or multidimensional online coaching.
SYKE for consumers
There's no training program or coach that is perfect for everyone. In the constantly changing trends and fads, we want to help you find the way that suits YOU best.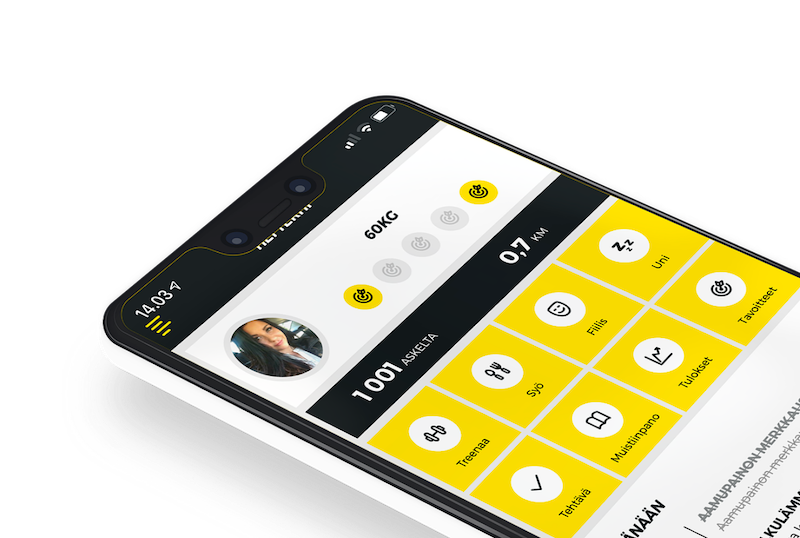 The exercise is featured in these coachings
Timmi vatsa
Oletko miettinyt, miten kiinteytyä nopeasti?Toivotko valmiiksi suunniteltua ruokavaliota simppeleillä resepteillä? Kaipaatko ohjeistusta minkälaisilla liikkeill