Kahden käden rinnalleveto
1. Asetu pieneen haara-asentoon ja hae polviin pieni koukistus. Anna kuulien roikkua vartalosi edessä pitäen niistä kiinni myötäotteella.
2. Heilauta nyt kuulat jalkojen välistä ylöspäin työntämällä samalla lantiota napakasti eteenpäin, jolloin myös polvet suoristuvat, ja anna kuulien heilahtaa ylös ja vetäise ne rinnallesi. Kuulat kulkevat vedon aikana lähellä vartaloa. Kun kuulat on vedetty rinnalle, osoittaa kämmenselkä poispäin ja kuulat lepää ranneluiden päällä.
3. Laske nyt kuulat alas koukistaen samalla hieman lantiosta ja polvista.
*Hengitä ulos vedon aikana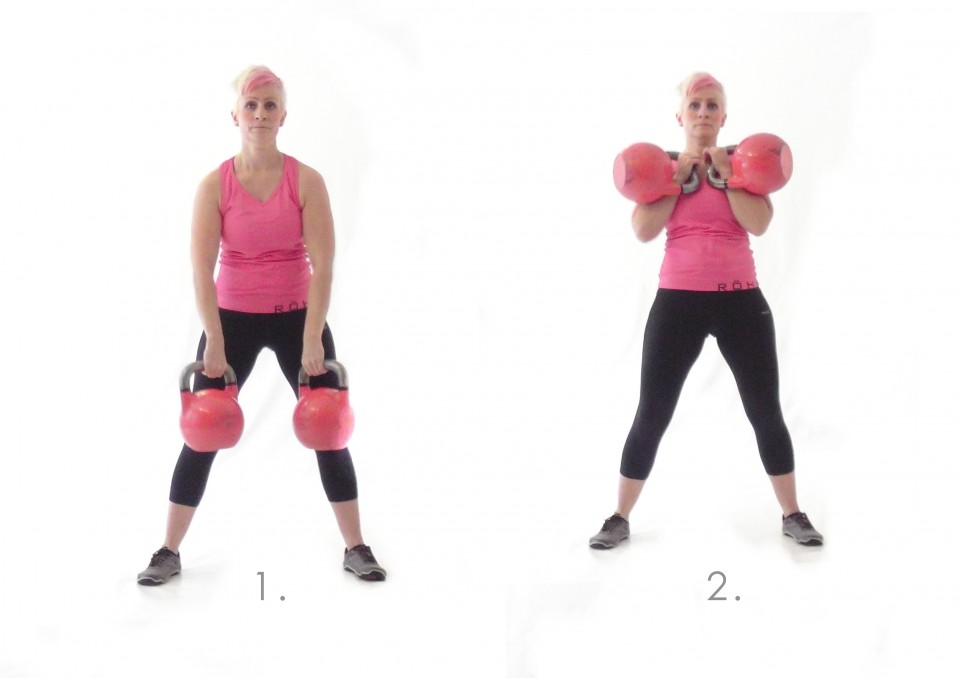 SYKE for trainers
SYKE helps coaches produce effective, high-quality and diverse coaching content, whether it is individual training programs or multidimensional online coaching.
SYKE for consumers
There's no training program or coach that is perfect for everyone. In the constantly changing trends and fads, we want to help you find the way that suits YOU best.