Jalkaprässi leveä jalat yläkulmissa
1. Asetu istumaan ja laita jalat jalkatason yläkulmiin varpaat hieman suunnattuna ulospäin.
2. Lähde ojentamaan jalkoja suoriksi ja katso, että polvesi ovat varpaiden kanssa samansuuntaiset eivätkä ne kierry sisään työnnön aikana.
3. Palauta liike alkuasentoon hitaasti.
*Hengitä ulos työnnön aikana
*Työntövaiheessa on hyvä työntää polvia sivullepäin koko liikkeen ajan, jotta polvet eivät kiertyisi sisäänpäin varpaisiin nähden.
*Pitämällä jalkoja ylhäällä leveällä kohdentuu työ erityisesti takareisiin, pakaroihin sekä lähentäjiin. Pakaroihin kohdentuva työ korostuu entisestään suuntaamalla jalkaterät ulospäin.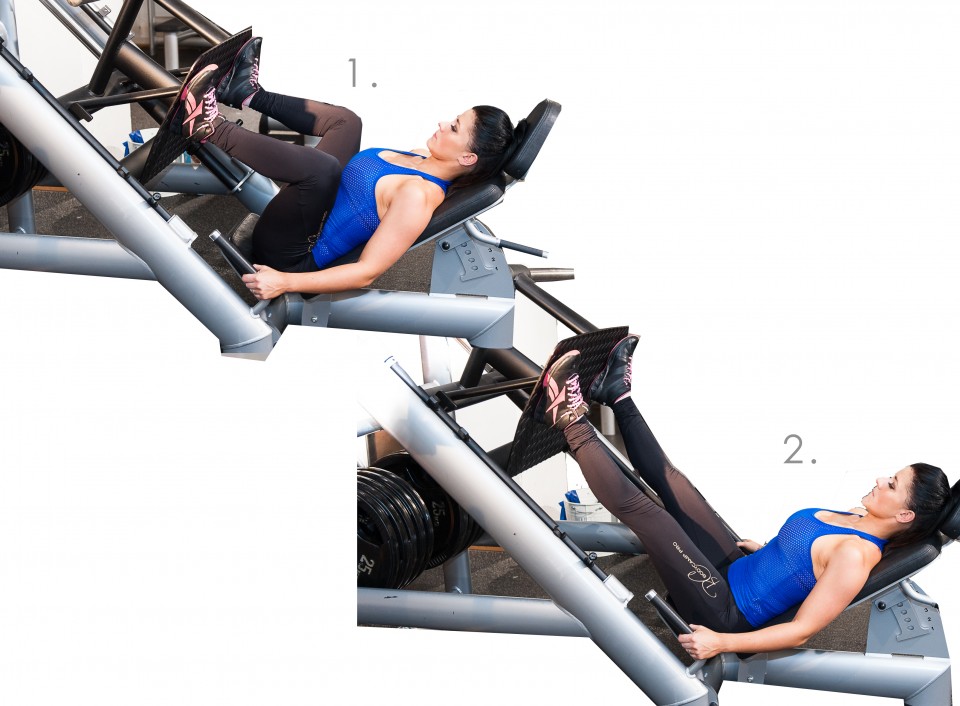 SYKE for trainers
SYKE helps coaches produce effective, high-quality and diverse coaching content, whether it is individual training programs or multidimensional online coaching.
SYKE for consumers
There's no training program or coach that is perfect for everyone. In the constantly changing trends and fads, we want to help you find the way that suits YOU best.