Istumaannousu rullaten vatsapenkillä
1. Asetu selinmakuulle jalat suorina ja tuo kädet korvien taakse.
2. Lähde nyt nousemaan ylöspäin siten, että pyrit pitämään pään mahdollisimman lähellä rintaa koko nousun ajan eli ns. sukellat istuma-asentoon. Ojenna vartalo suoraksi yläasennossa.
3. Laskeudu hitaasti alas nikama nikamalta alhaalta ylöspäin, jolloin ensin alaselkä tulee maahan, tämän jälkeen yläselkä ja lopulta pää.
*Hengitä ulos istumaannousun aikana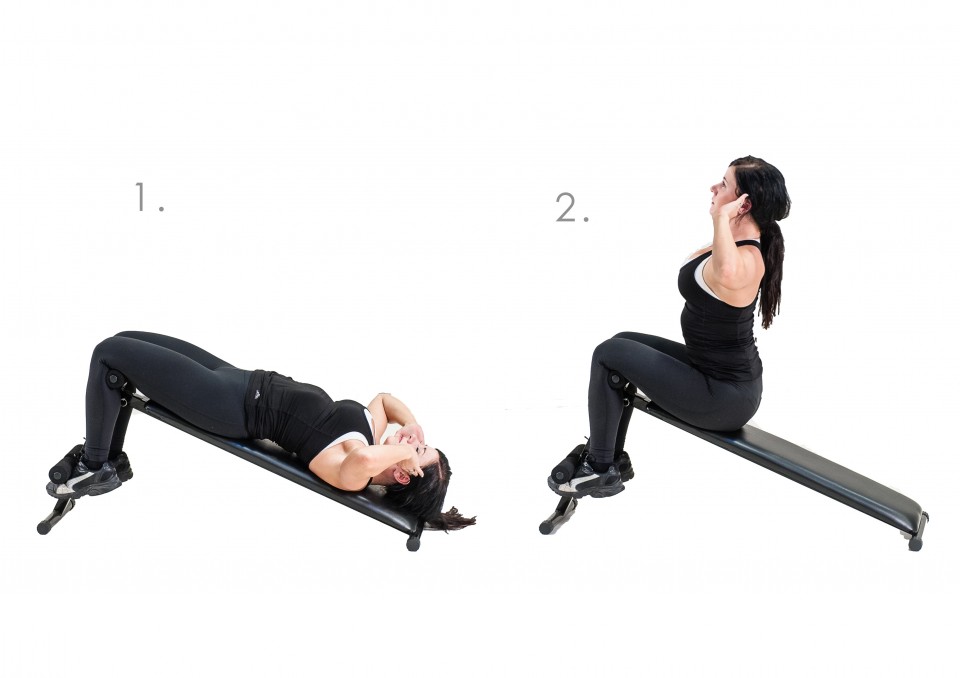 SYKE for trainers
SYKE helps coaches produce effective, high-quality and diverse coaching content, whether it is individual training programs or multidimensional online coaching.
SYKE for consumers
There's no training program or coach that is perfect for everyone. In the constantly changing trends and fads, we want to help you find the way that suits YOU best.