Bulgarialainen taakse työntyen
1. Nosta toinen jalka penkin päälle ja aseta toinen jalka hieman tangon etupuolelle.
2. Lähde laskeutumaan alaspäin työntäen takapuolta samalla taaksepäin ja ponnista takaisin ylös. Polvikulma on 90 astetta tai suurempi ala-asennossa.
*Hengitä ulos ylös ponnistaessa
*Voit säädellä liikettä ja lihaksia, joihin haluat liikkeen kohdentaa, muokkaamalla polvikulmaa. Mitä enemmän istut taaksepäin, sitä enemmän liike menee pakaroille. Kun haluat kohdentaa liikettä enemmän etureisille, pidä polvikulma isona (lyhyt askel) ja laskeudu suoraan alas.
*Huolehdi, että polvi ei kierry sisäänpäin.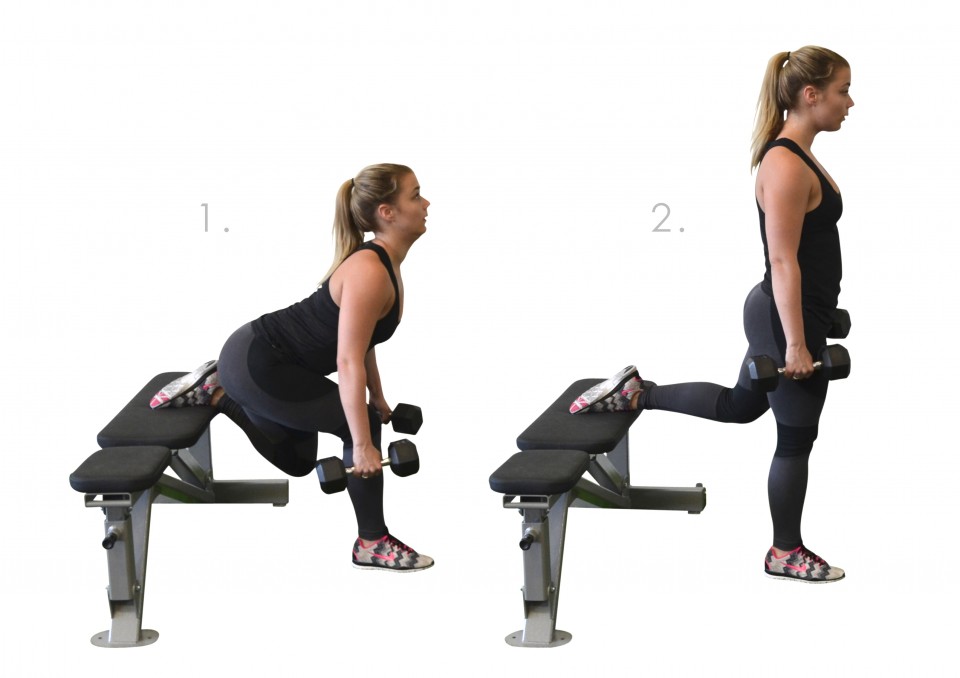 SYKE for trainers
SYKE helps coaches produce effective, high-quality and diverse coaching content, whether it is individual training programs or multidimensional online coaching.
SYKE for consumers
There's no training program or coach that is perfect for everyone. In the constantly changing trends and fads, we want to help you find the way that suits YOU best.