Alaspainallus taljassa vinopenkillä
Aseta kulmapenkki taljalaitteen keskelle. Pää on liikettä tehtäessä painopakan puolella. Laita taljan ylärissaan suora tanko. Käy selinmakuulle penkille ja nosta kädet ylös. Lähde tekemään suorilla käsillä alaspainallusta niin pitkälle, kunnes tunnet liikkeen painon vaikutuksen vähentyvän. Pysäytä liike hetkeksi, jonka jälkeen palauta liike hallitusti takaisin yläasentoon.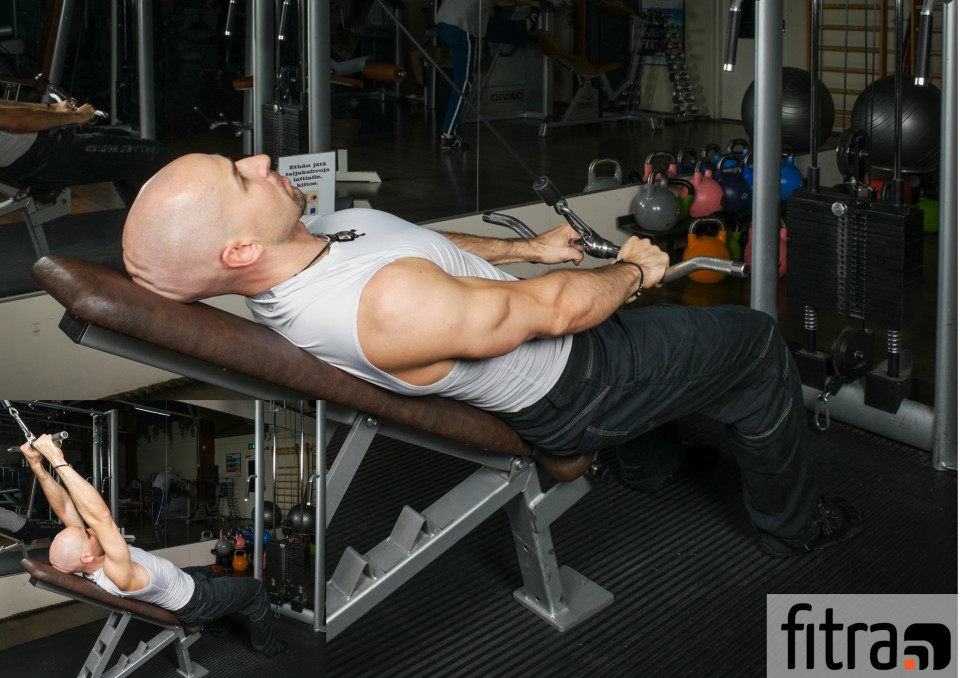 SYKE for trainers
SYKE helps coaches produce effective, high-quality and diverse coaching content, whether it is individual training programs or multidimensional online coaching.
SYKE for consumers
There's no training program or coach that is perfect for everyone. In the constantly changing trends and fads, we want to help you find the way that suits YOU best.