Askelkyykky taakse tangolla
Ota lantion levyinen haara-asento ja pidä tanko yläselän lihasten päällä sekä katse suoraan eteenpäin. Astu reilu askel taakse, laskeudu suoraan alas ja ponnista takaisin ylös. Polvi taipuu suorassa linjassa jal- katerän kanssa.
HUOM! Taakse tehtävä askelkyykky kohdistuu perinteistä askelkyykkyliikettä enemmän reiden etuosan lihaksille.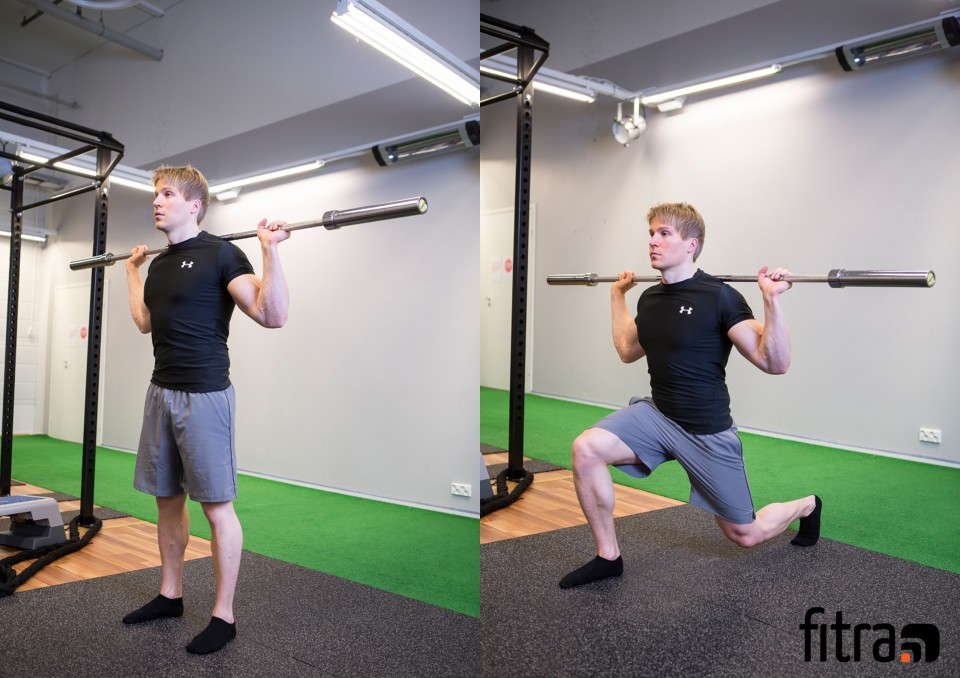 SYKE for trainers
SYKE helps coaches produce effective, high-quality and diverse coaching content, whether it is individual training programs or multidimensional online coaching.
SYKE for consumers
There's no training program or coach that is perfect for everyone. In the constantly changing trends and fads, we want to help you find the way that suits YOU best.