Hyvää huomenta yhdellä jalalla
Aseta tanko yläselän päälle niin, että tanko on hieman normaali kyykkyotetta enemmän lapaluiden lihasmassan päällä.
Ota selvästi lantiota leveämpi kyykkyasento (sumotyyli) ja pidä jalkaterät hieman enemmän ulospäin suunnattuna, polvet ja varpaat samaan suuntaan osoittaen.
Vedä keuhkot täyteen ilmaa ja jännitä keskivartalon sekä yläselän lihakset jämäkäksi. Pidä polvet aavistuksen koukussa koko liikesuorituksen ajan ja kumarru suoralla selällä eteenpäin.
Palauta ylävartalo pakaran, takareisien ja suorien selkälihasten voimalla pystyasentoon.
YHDELLÄ JALALLA: Voit tehdä hyvää huomenta -liikkeen myös yhdellä jalalla seisten, jolloin tekniikka on suorituksellisesti täysin sama, mutta tasapaino on suuremmalla koetuksella. Kuorma jakautuu tällöin toiselle puolen lonkkaniveltä, joka vaatii rakenteilta entistä enemmän stabiliteettia eli tukea.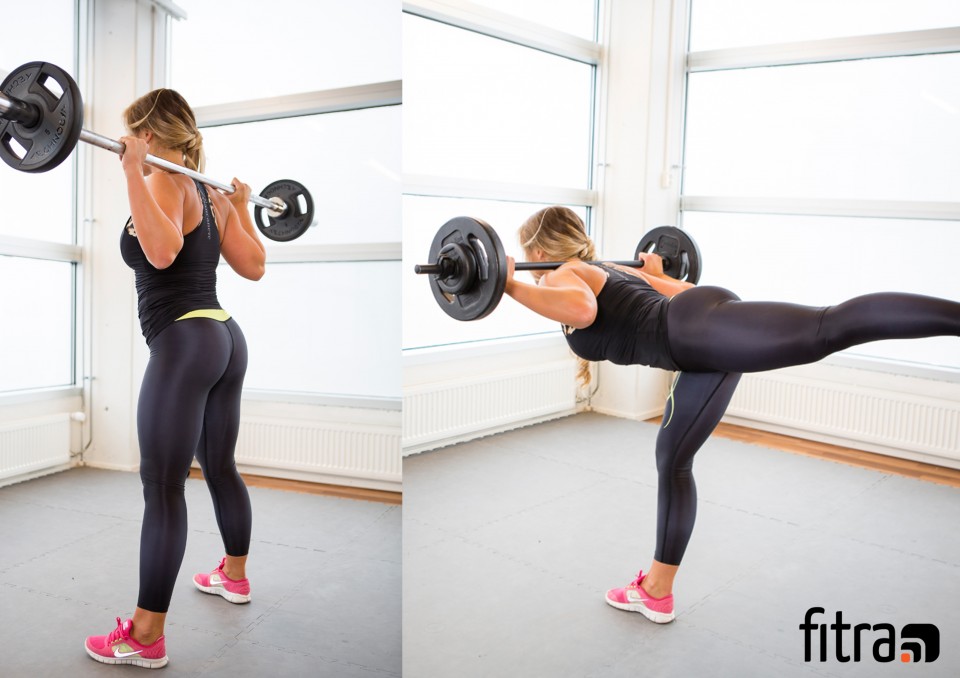 SYKE for trainers
SYKE helps coaches produce effective, high-quality and diverse coaching content, whether it is individual training programs or multidimensional online coaching.
SYKE for consumers
There's no training program or coach that is perfect for everyone. In the constantly changing trends and fads, we want to help you find the way that suits YOU best.