1. Seiso suorassa pitäen kahvakuulia hartioiden korkeudella kyynärpäät koukistettuina ja kämmenet sisäänpäin suunnattuina.
2. Lähde laskeutumaan alaspäin ja kierrä samalla vartaloasi jaloista sekä lantiosta. Vartalosi kiertyy noin 180 astetta ja jalat menevät hieman ristiin ala-asennossa.
3. Kierrä takaisin lähtöasentoon samaa rataa pitkin.
*Hengitä ulos ylös ponnistaessa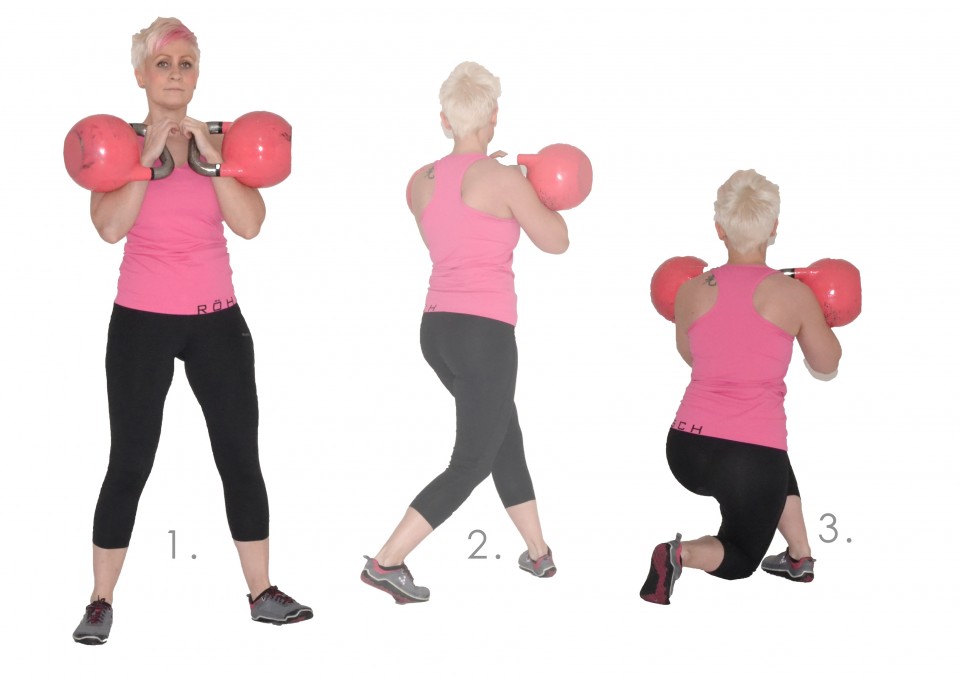 SYKE for trainers
SYKE helps coaches produce effective, high-quality and diverse coaching content, whether it is individual training programs or multidimensional online coaching.
SYKE for consumers
There's no training program or coach that is perfect for everyone. In the constantly changing trends and fads, we want to help you find the way that suits YOU best.