Etuheilautus + tempaus kahdella kuulalla
1. Asetu haara-asentoon ja ota pieni koukistus polviin työntäen takapuolta samalla hieman taaksepäin. Pidä kuulista myötäotteella kiinni ja anna niiden roikkua jalkojesi välissä kädet suorina.
2. Työnnä nyt lantiota napakasti eteenpäin, jolloin myös polvet suoristuvat, ja anna kuulien heilahtaa ylös asti pään yläpuolelle kaaressa ja pysäytä kädet yläasennossa lukiten samalla kyynärpäät ojentamalla kädet täysin suoriksi. Saat pysäytettyä liikkeen paremmin niiaten kevyesti lantiosta ja polvista, kun kuulat tulevat ylös.
3. Anna kuulien tulla takaisin alas siten, että ohjaat niitä kulkemaan jalkojesi välistä samalla lantiota kevyesti taakse työntäen. Kuulat ohjautuvat jalkojen väliin peukalot edellä, jolloin kädet siis kiertyvät hieman sisäänpäin.
*Hengitä ulos heilautuksen aikana
*Älä kallistu liian eteen, kun kuula on alhaalla. Älä myöskään koukista polvia liikaa.
*Kun painot ovat alhaalla, painopiste on enemmän kantapäillä. Kun painot taas ovat etuheilautusvaiheessa, painopiste siirtyy hieman päkiöille.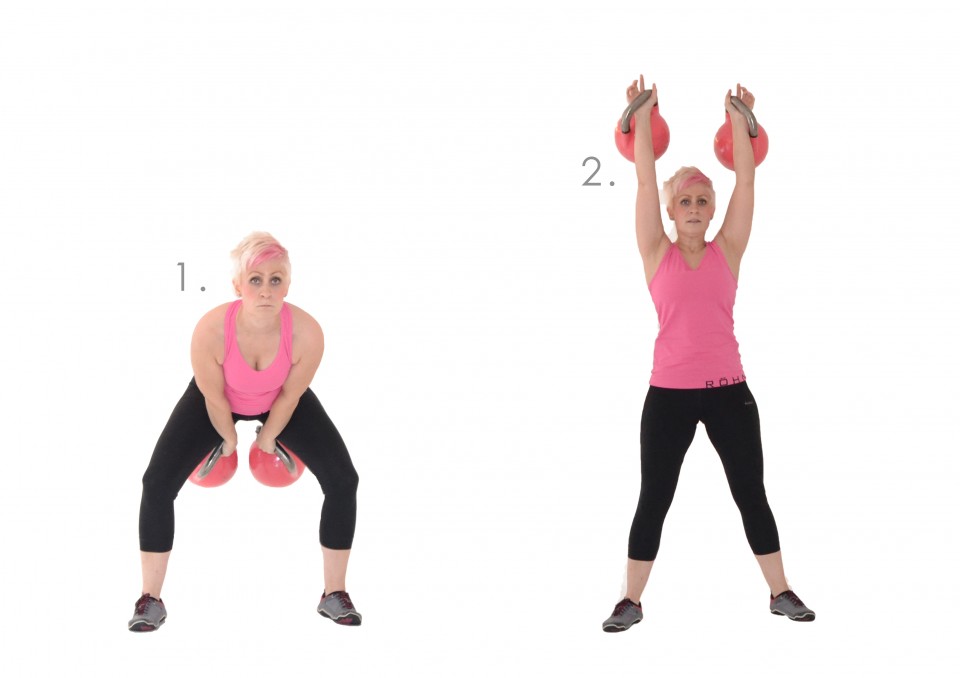 SYKE for trainers
SYKE helps coaches produce effective, high-quality and diverse coaching content, whether it is individual training programs or multidimensional online coaching.
SYKE for consumers
There's no training program or coach that is perfect for everyone. In the constantly changing trends and fads, we want to help you find the way that suits YOU best.