Istumaannousu suorin jaloin kuulan kanssa
1. Asetu selinmakuulle suorin jaloin ja ota vastus rinnallesi.
2. Nosta ylävartalo irti lattiasta ja nouse istuma-asentoon, jolloin rintasi lähenee polviasi.
3. Laskeudu hitaasti alas nikama nikamalta alhaalta ylöspäin, jolloin ensin alaselkä tulee maahan, tämän jälkeen yläselkä ja lopulta pää.
*Hengitä ulos istumaannousun aikana
*Pidä jalat suorina ja alaselkä painettuna lattiaan.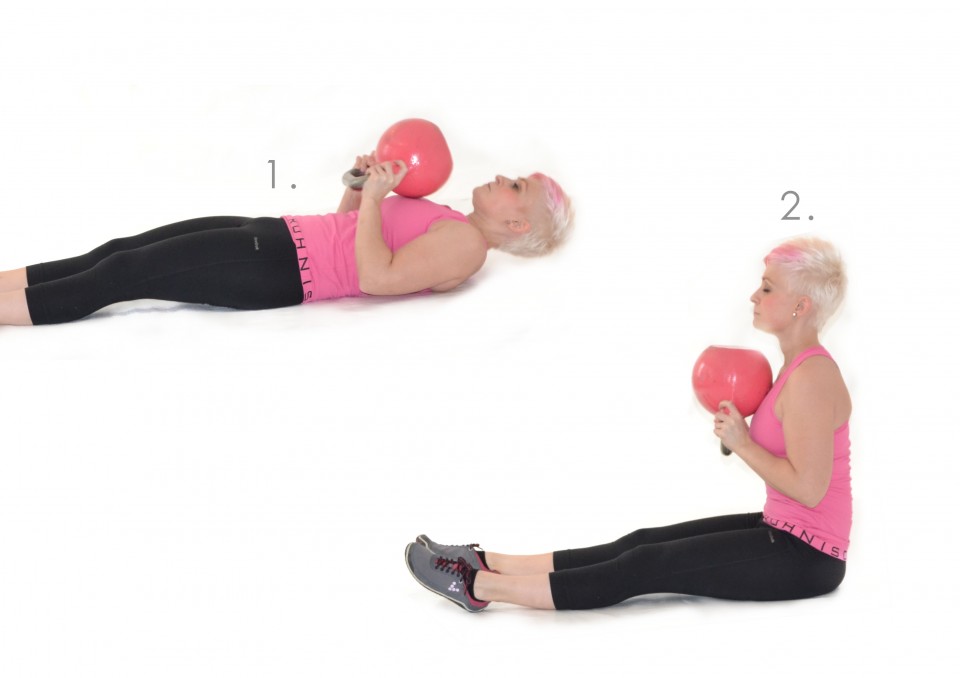 SYKE for trainers
SYKE helps coaches produce effective, high-quality and diverse coaching content, whether it is individual training programs or multidimensional online coaching.
SYKE for consumers
There's no training program or coach that is perfect for everyone. In the constantly changing trends and fads, we want to help you find the way that suits YOU best.