Bulgarialainen vastuskumilla
1. Asetu penkin/korokkeen eteen ja nosta toinen jalka sen päälle. Aseta kuminauha hartioidesi päälle ja toinen pää jalan alle.
2. Lähde laskeutumaan suoraan alaspäin siten, että loppuasennossa edessä olevan jalan reisi on lattiansuuntainen.
3. Ponnista itsesi takaisin ylös.
*Hengitä ulos ylös ponnistaessa
*Mitä pienempi polvikulma on, sitä suuremmaksi kasvaa etureiteen kohdentuva rasitus. Mitä suuremmaksi polvikulma kasvaa, sitä enemmän liike kohdentuu pakaroille. Kulmaa voi säädellä joko etumaisen jalan paikalla tai ns. liikkumalla eteen-taakse.
*Huolehdi, että polvi ei kierry sisäänpäin.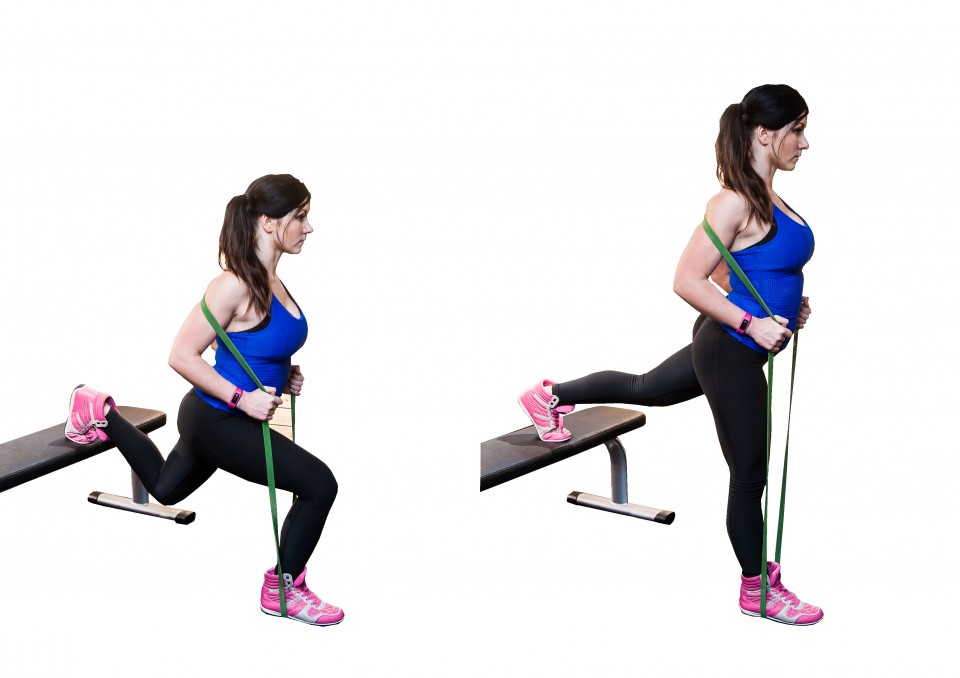 SYKE for trainers
SYKE helps coaches produce effective, high-quality and diverse coaching content, whether it is individual training programs or multidimensional online coaching.
SYKE for consumers
There's no training program or coach that is perfect for everyone. In the constantly changing trends and fads, we want to help you find the way that suits YOU best.