Aukiveto ristitaljassa ylhäältä alas
1. Asetu taljan keskelle ja ota esim. D-kahvat käsiisi. Ota oikeanpuoleisella kädellä kiinni vasemman puoleisesta taljakahvasta ja toisella kädellä taas sen vastakkaisesta.
2. Vie kädet joko ristiin rinnalle tai vain kämmenet lähelle toisiaan, jolloin kädet eivät mene ristiin.
3. Lähde nyt avaamaan kädet siten, että rinta aukeaa ja kädet suoristuvat alaspäin.
*Hengitä ulos vedon aikana.
*Liike on tarkoitettu erityisesti takaolkapäille, joten älä ota liian isoja painoja, jotta et tee liikkeestä ojentajaliikettä.
*Keskity siihen, että olkapäät työntyvät hieman taaksepäin ala-asennossa, jolloin rinta aukeaa.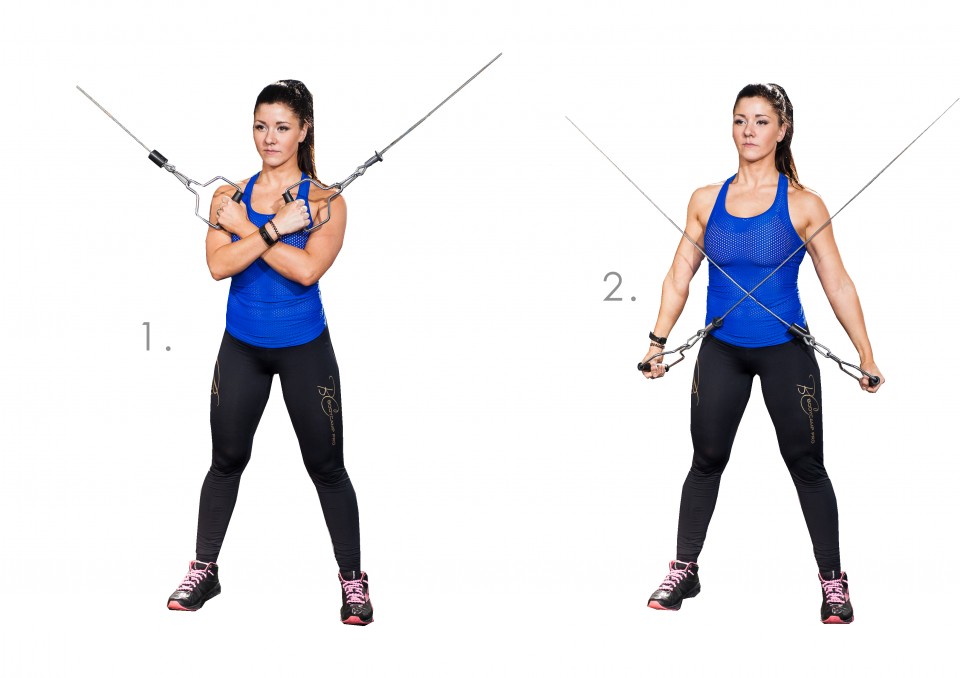 SYKE for trainers
SYKE helps coaches produce effective, high-quality and diverse coaching content, whether it is individual training programs or multidimensional online coaching.
SYKE for consumers
There's no training program or coach that is perfect for everyone. In the constantly changing trends and fads, we want to help you find the way that suits YOU best.