Hauiskääntö kiertäen jumppapallon päällä istuen
1. Asetu istumaan jumppapallon päälle tukevasti. Ota käsipainot käsiisi ja aseta kädet siten, että kämmenet osoittavat itseäsi kohden.
2. Lähde koukistamaan toisen käden kyynärniveltä ja kierrä samalla kättä siten, että kämmenpohja on kohti kattoa ennen kuin kyynärvarsi on vaakatasossa ja vie käsi ylös asti.
3. Palauta liike hallitusti takaisin. Tee nyt toinen käsi tai jatka tämän käden määrätyt toistot loppuun.
*Hengitä ulos koukistuksen aikana.
*Voit jatkaa liikettä ylhäällä nostamalla hallitusti kyynärpäätä ylöspäin.
*Pyri pitämään olkavarsi lähellä kylkeä koko liikkeen ajan.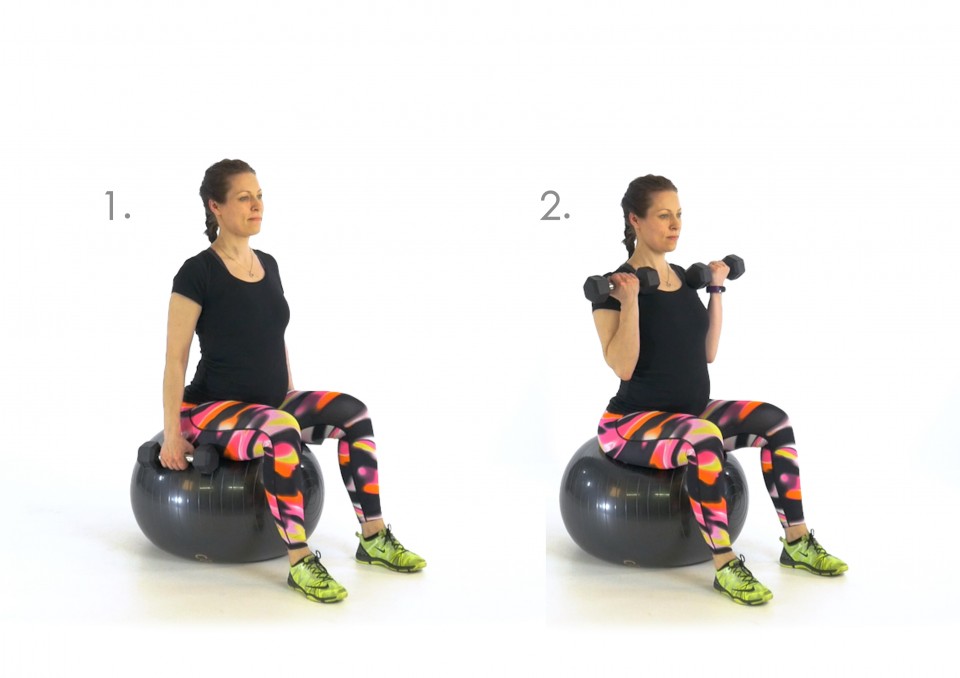 SYKE for trainers
SYKE helps coaches produce effective, high-quality and diverse coaching content, whether it is individual training programs or multidimensional online coaching.
SYKE for consumers
There's no training program or coach that is perfect for everyone. In the constantly changing trends and fads, we want to help you find the way that suits YOU best.