Arnold-punnerrus pallon päällä istuen
1. Asetu istumaan tukevasti pallon päälle. Ota painot käteen ja tuo ne rinnalle siten, että kämmenet osoittavat sisäänpäin.
2. Lähde punnertamaan painoja ylöspäin samalla käsiä kiertäen siten, että lopussa kämmenet osoittavat ulospäin.
3. Palauta liike alkuasentoon.

*Hengitä ulos työnnön aikana.
*Voit tehdä liikkeen myös yksi käsi kerrallaan tai vuorottain.
*Tämä liike sopii kaikille, joilla on heikot olkapäät, koska kapealla otteella voidaan ehkäistä liiallista hankausta.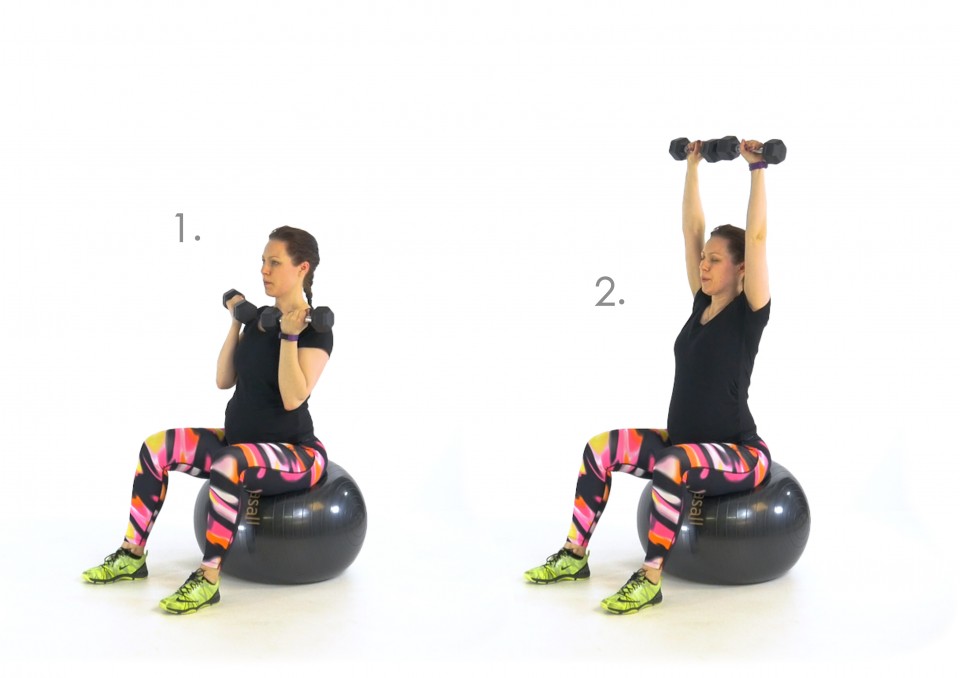 SYKE for trainers
SYKE helps coaches produce effective, high-quality and diverse coaching content, whether it is individual training programs or multidimensional online coaching.
SYKE for consumers
There's no training program or coach that is perfect for everyone. In the constantly changing trends and fads, we want to help you find the way that suits YOU best.