1. Asetu lantion levyiseen haara-asentoon ja suuntaa katse eteenpäin. Astu toisella jalalla eteen korolleen päälle (jalka astuu hieman yli keskilinjasta eli sama lantion levyinen haara-asento säilyy edelleen).
2. Laskeudu alas hallitusti ja ponnista takaisin ylös.
3. Toista toiselle jalalle.

*Hengitä ulos ylös ponnistaessa
*Mitä lyhyempi askel, sitä enemmän liike kohdentuu etureisille. Mitä pidemmän askeleen otat, sitä enemmän saat myös kohdennettua liikettä pakaralle. *Katso, että polvi-varvas-linja säilyy eli ylhäältä katsottuna polvi on samansuuntaisesti kakkosvarpaan kanssa.
*Voit tehdä liikkeen kehonpainolla tai käyttää vastuksena esim. käsipainoja tai levytankoa.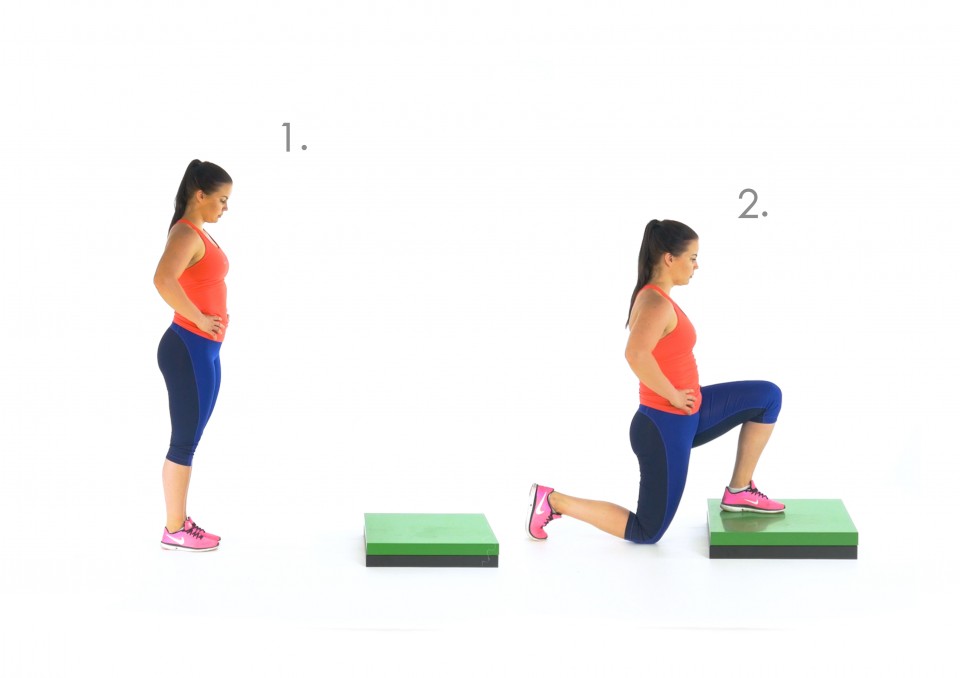 SYKE for trainers
SYKE helps coaches produce effective, high-quality and diverse coaching content, whether it is individual training programs or multidimensional online coaching.
SYKE for consumers
There's no training program or coach that is perfect for everyone. In the constantly changing trends and fads, we want to help you find the way that suits YOU best.