Käden ojennus konttausasennosta tasapainolaudalla
1. Asetu konttaus asentoon ja laita polvet tasapainolaudan / tasapainotyynyn päälle.
2. Lähde nostamaan kättä suorana eteenpäin, siten että käsi on "vartalon jatkeena" loppuasennossa.
3. Muista pitää selkä-lantio linja tiukkana koko liikeen ajan.
*Hengitä ulos ojennuksen aikana.
*Voit asettaa esim. kepin niska-lantio linjaukselle ja liikettä tehdessä kepin pitää pysyä paikoillaan.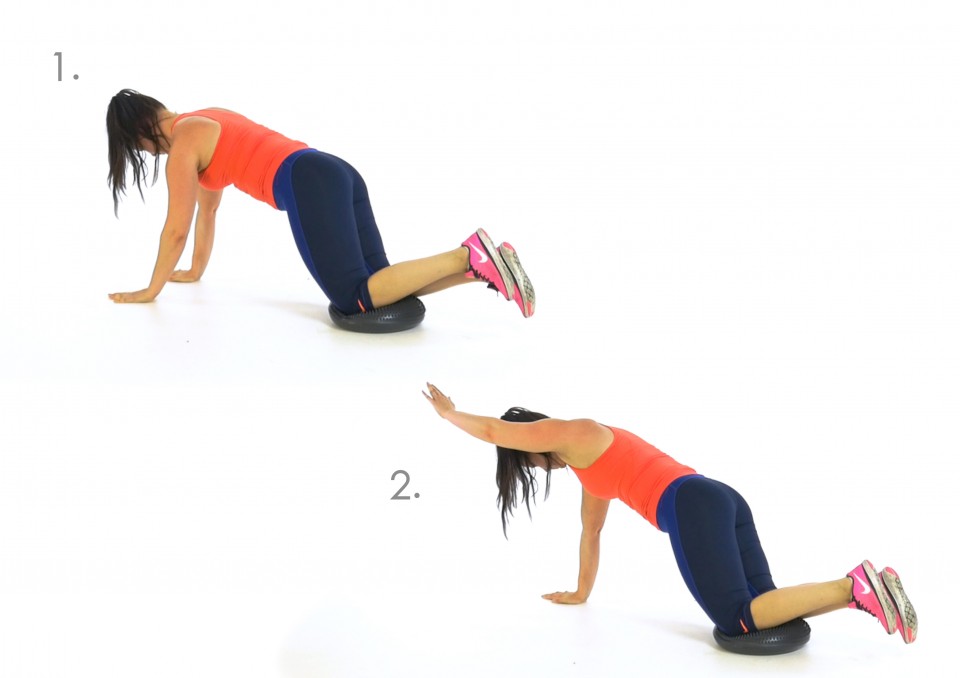 SYKE for trainers
SYKE helps coaches produce effective, high-quality and diverse coaching content, whether it is individual training programs or multidimensional online coaching.
SYKE for consumers
There's no training program or coach that is perfect for everyone. In the constantly changing trends and fads, we want to help you find the way that suits YOU best.