Hauiskääntö Scott-penkissä leveä ote
1. Asetu Scott-penkin taakse siten, että penkin reuna tulee lähes kainaloosi. Tue olkavarret penkkiin. Ota tangosta kiinni hieman hartioita leveämmällä otteella.
2. Lähde nostamaan tankoa hallitusti ylös. Älä ojenna käsiä täysin suoriksi ala-asennossa.
3.Palauta liike hallitusti lähtöasentoon.
*Hengitä ulos koukistuksen aikana.
*Voit varioida liikettä oteleveydellä. Hartioita leveämpi ote rasittaa enemmän hauiksen lyhyttä päätä (sisempää) ja kapea ote pitkää päätä (ulompaa).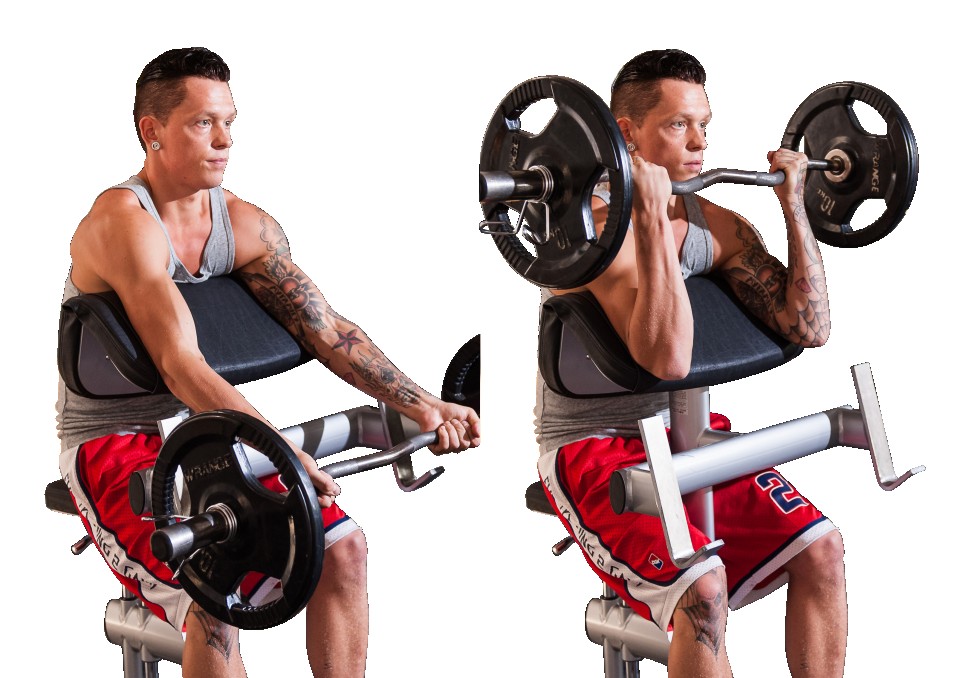 SYKE for trainers
SYKE helps coaches produce effective, high-quality and diverse coaching content, whether it is individual training programs or multidimensional online coaching.
SYKE for consumers
There's no training program or coach that is perfect for everyone. In the constantly changing trends and fads, we want to help you find the way that suits YOU best.