Etukyykky (kapea) Smithissä kyynärpäät eteenpäin
1. Asetu haara-asentoon. Koukista kädet kyynärpäistä sekä nosta kyynärpäät eteen siten, että ne osoittavat suoraan itsestäsi poispäin, jolloin kämmenet ovat kohti kattoa. Aseta tanko ja sormet olkapäiden etuosan päälle ja anna tangon levätä niiden päällä.
2. Jännitä keskivartalo, vie rintakehä ulospäin, vie alaselkä hieman notkolle ja suuntaa katse eteenpäin. Kyykisty, kunnes reitesi ovat vaakatasossa.
3. Kyykkää nyt takaisin ylös samalla ulos hengittäen.
*Huomioi, että polvien ja varpaiden tulee olla samassa pystysuorassa linjassa. *Etukyykyssä ei saa nojautua eteenpäin, vaan vartalo tulee pitää pystyssä. *Asettamalla korokkeet kantapäiden alle saat pidettyä paremman tasapainon.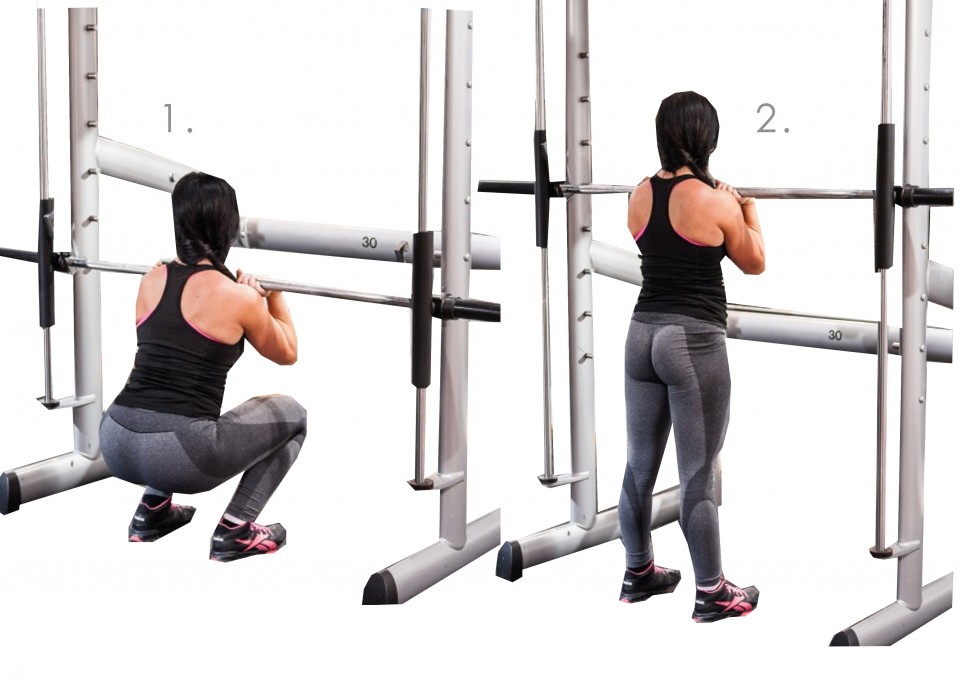 SYKE for trainers
SYKE helps coaches produce effective, high-quality and diverse coaching content, whether it is individual training programs or multidimensional online coaching.
SYKE for consumers
There's no training program or coach that is perfect for everyone. In the constantly changing trends and fads, we want to help you find the way that suits YOU best.