Kahden käden vipunosto eteen taljassa
1. Asetu selin taljan eteen ja ota kiinni taljatangosta noin hartioiden levyisellä otteella. Vaijeri tulee jalkojen välistä.
2. Lähde nostamaan käsiä suorana ylöspäin.
3. Pysäytä liike kun kämmenesi on noin olkapään korkeudella. Palauta liike hallitusti.
*Hengitä ulos koukistuksen aikana.
*Tämä liike rasittaa erityisesti etuolkapäitä sekä rintalihaksen yläosaa.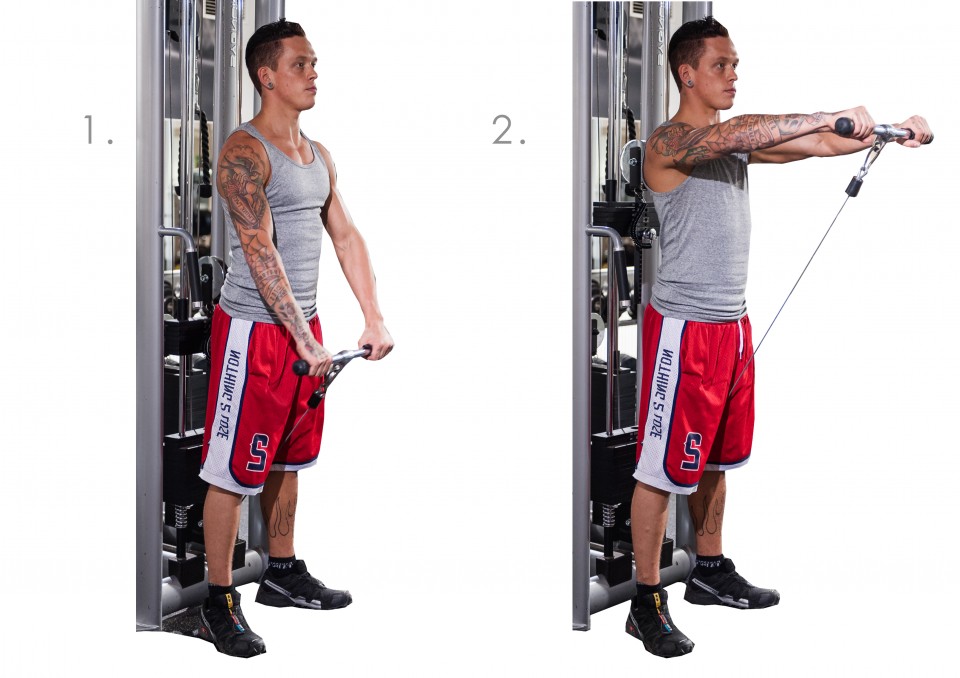 SYKE for trainers
SYKE helps coaches produce effective, high-quality and diverse coaching content, whether it is individual training programs or multidimensional online coaching.
SYKE for consumers
There's no training program or coach that is perfect for everyone. In the constantly changing trends and fads, we want to help you find the way that suits YOU best.