Kulmasoutu kyljellään taljassa
1. Asetu kyljelleen taljan eteen d-kahva kädessä. Nojaa alemman käden kyynärpäällä lattiaan ja nosta lantio ylös.
2. Vedä olkapääjohtoisesti kyynärpää vartalon vierestä taakse, kunnes sat puristettua lapaluun selkärankaa vasten, kahva tulee kiinni kylkeen.
3. Palauta paino takaisin hallitusti ja toista liike.

* Pidä keskivartalosta hyvä tuki koko liikkeen ajan. 
* Hengitä ulos vedon aikana.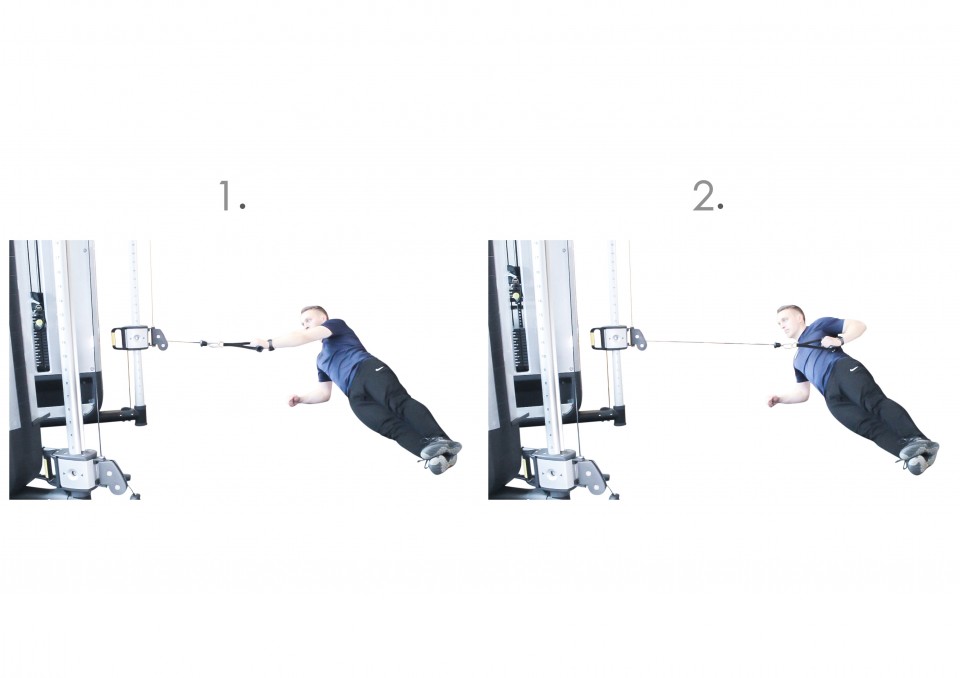 SYKE for trainers
SYKE helps coaches produce effective, high-quality and diverse coaching content, whether it is individual training programs or multidimensional online coaching.
SYKE for consumers
There's no training program or coach that is perfect for everyone. In the constantly changing trends and fads, we want to help you find the way that suits YOU best.