Alaspainallus taljassa selin istuen
1. Ota taljan kahvasta myötäote ja istu penkille, selkä taljaan päin. Nosta tanko päälaen taakse.
2. Paina tanko lähes suorin käsin reisiin kiinni. Pidä selkä suorana liikkeen ajan.
*Hengitä ulos alaspainalluksen aikana
*Liike toimii penkillä tehtynä hyvin eristävänä, jolloin alavartaloa ei pysty käyttämään apuna liikkeessä.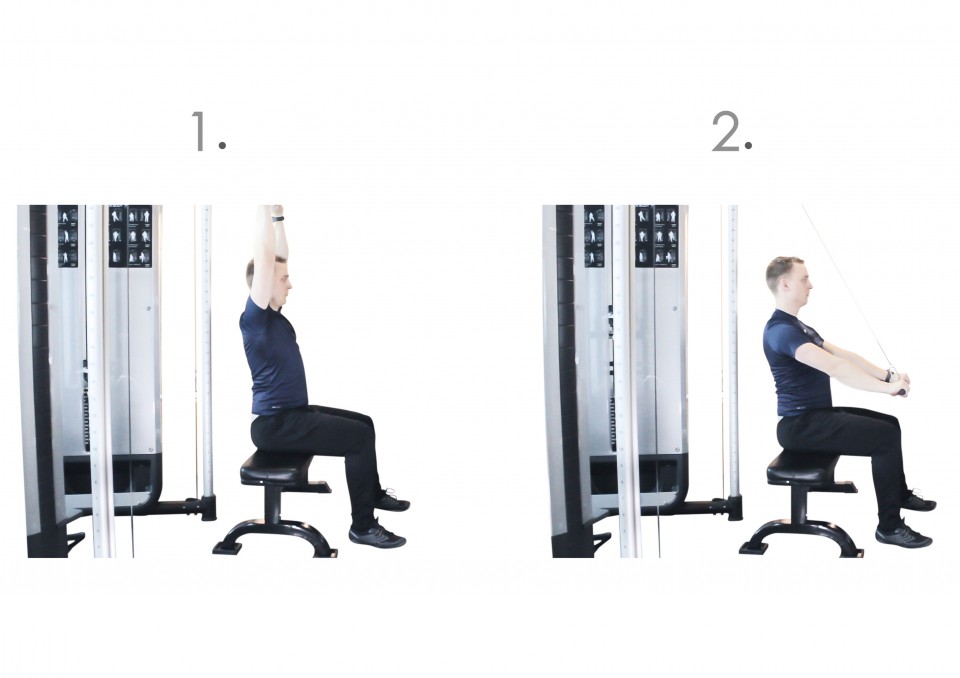 SYKE for trainers
SYKE helps coaches produce effective, high-quality and diverse coaching content, whether it is individual training programs or multidimensional online coaching.
SYKE for consumers
There's no training program or coach that is perfect for everyone. In the constantly changing trends and fads, we want to help you find the way that suits YOU best.