Askelkyykky alastyönnöllä vuorokäsin kinesis
1. Asetu seisomaan hartoiden levyiseen haara-asentoon keskelle kinesis laitetta ja ota pieni etukeno.
2. Ota molemmista kahvoista kiinni siten että kyynärpäät ovat olkapäiden korkeudella ja rystyset osoittavat kohti lattiaa. 
3. Lähde astumaan eteen ja paina samanaikaisesti toista kättä kohti lattiaa. Työnnä käsi suoraksi.
4. Ponnista ylös ja toista liike toiselle kädelle.
4. Huolehdi että vatsasta on hyvä pito koko liikkeen ajan.
*Hengitä ulos alastyönnön aikana
*Pidä selkä suorana koko liikkeen ajan.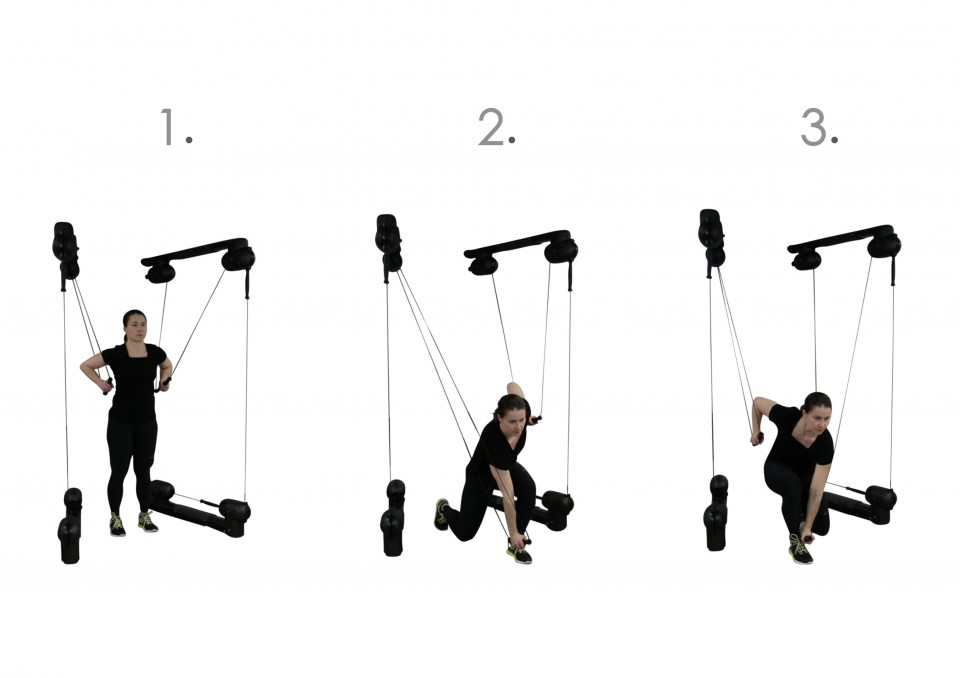 SYKE for trainers
SYKE helps coaches produce effective, high-quality and diverse coaching content, whether it is individual training programs or multidimensional online coaching.
SYKE for consumers
There's no training program or coach that is perfect for everyone. In the constantly changing trends and fads, we want to help you find the way that suits YOU best.