Alaspainallus taljassa (leveä)
1. Asetu kasvot taljaan päin ja ota taljatangosta kiinni hieman hartioita leveämpi myötäote.
2. Paina hartiat alas ja aloita liike vetämällä lapaluita toisiaan kohti, ja samalla alaspäin. Paina tanko suorin käsin alas reisiin asti. Säilytä hyvä ryhti koko liikkeen ajan.
3. Palauta liike hallitusti.
*Hengitä ulos ojennuksen aikana.
*Pidä selkä suorana liikettä tehdessäsi.
*Muista pitää kädet suorina, jotta liikkeestä ei tule ojentajaliike.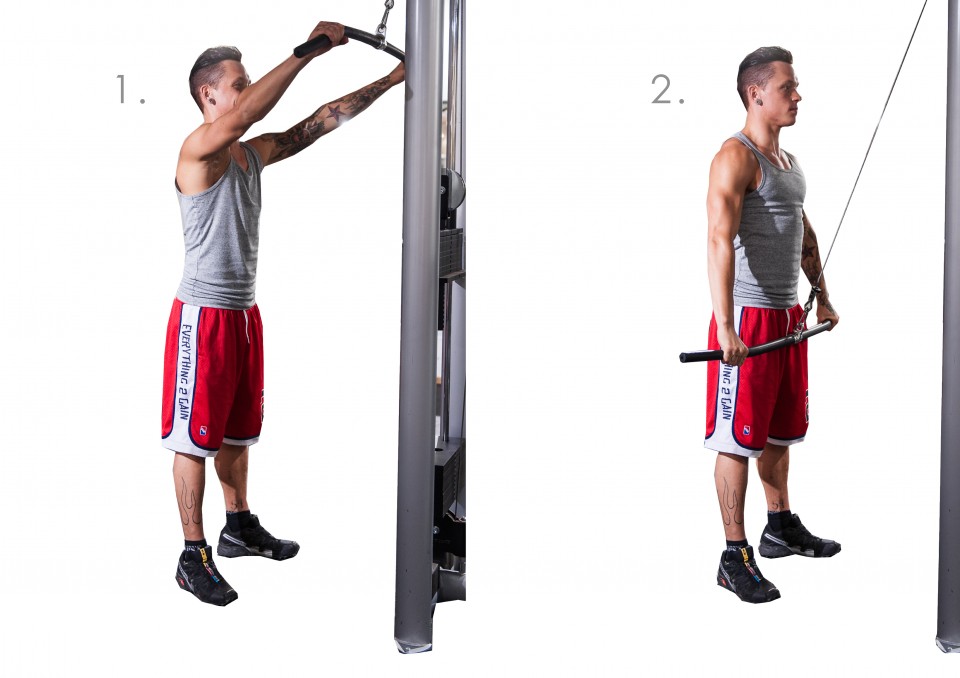 SYKE for trainers
SYKE helps coaches produce effective, high-quality and diverse coaching content, whether it is individual training programs or multidimensional online coaching.
SYKE for consumers
There's no training program or coach that is perfect for everyone. In the constantly changing trends and fads, we want to help you find the way that suits YOU best.