1. Lähde liikkeelle seisoma-asennosta ja ota toisella jalalla askel eteenpäin.
2. Askelkyykystä vie etummaisen jalan puoleinen käsi sisäterän viereen.
3. Vie toinen käsi ylös kattoon kurkottaen, jolloin vartalo kiertyy samalla. Pidä hetki asentoa.
4. Palaa ylös lähtöasentoon ja toista toiselle puolelle.
*Hengitä ulos ylös ponnistaessa
*Katso, että polvi-varvas-linja säilyy eli ylhäältä katsottuna polvi on samansuuntaisesti kakkosvarpaan kanssa.
*Voit tehdä liikkeen kehonpainolla tai käyttää vastuksena esim. käsipainoja tai levytankoa.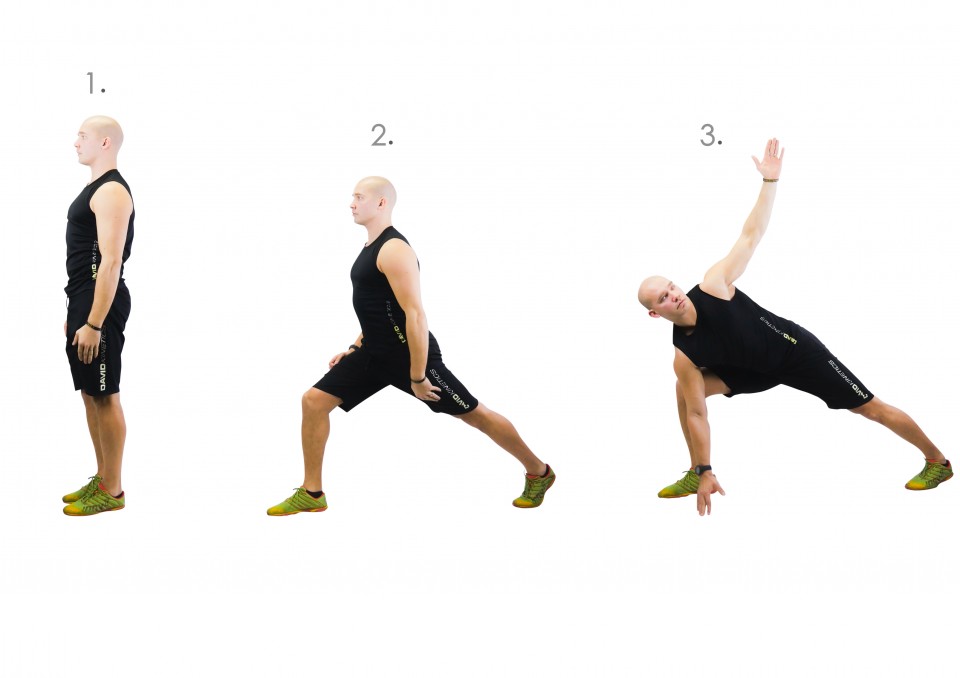 SYKE for trainers
SYKE helps coaches produce effective, high-quality and diverse coaching content, whether it is individual training programs or multidimensional online coaching.
SYKE for consumers
There's no training program or coach that is perfect for everyone. In the constantly changing trends and fads, we want to help you find the way that suits YOU best.