Etureiden venytys ja taivutus vaakaan
1. Seiso yhdellä jalalla ja ota tarvittaessa jostain tukea toisella kädellä.
2. Ota nilkasta kiinni ja vedä kantapäätä pakaraan. Kun olet löytänyt hyvän tasapainon niin irrota tukikäsi jos pidät tukea jostain. 
3. Lähde taivuttamaan vartaloa eteenpäin pikkusen kerrallaan kunnes pääset vaakatasoon.  
*Hengitä rauhallisesti sisään ja ulos. Tee pidemmälle venytys aina uloshengityksen aikana.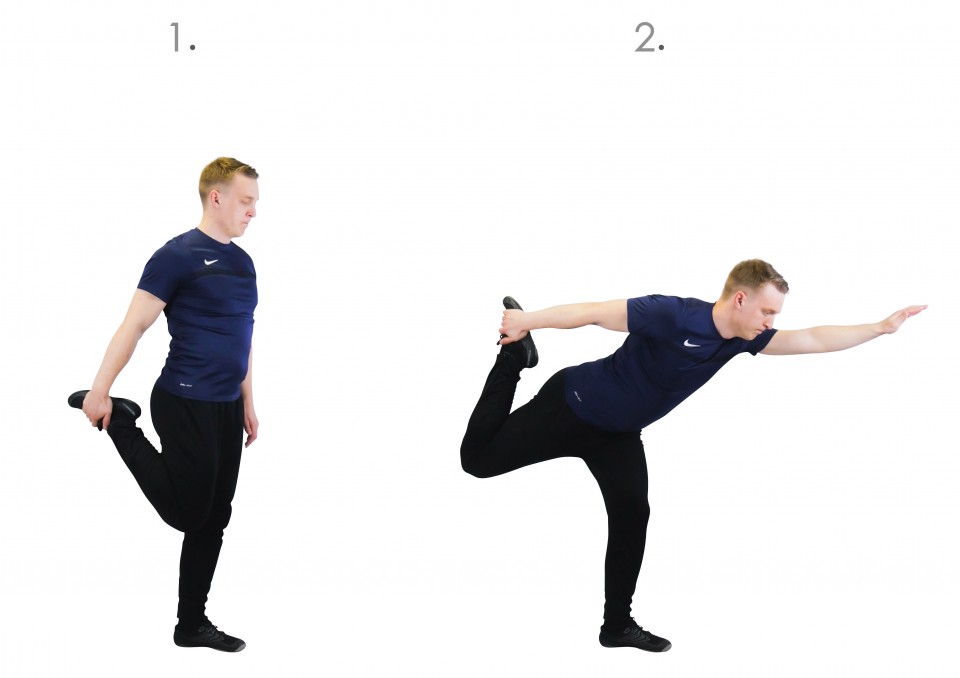 SYKE for trainers
SYKE helps coaches produce effective, high-quality and diverse coaching content, whether it is individual training programs or multidimensional online coaching.
SYKE for consumers
There's no training program or coach that is perfect for everyone. In the constantly changing trends and fads, we want to help you find the way that suits YOU best.