Halonhakkaaja taljassa maahan (Hi-Lo chop)
1. Seiso taljan vieressä sivuttain ja ota molemmilla käsillä joko taljanarusta tai kahvasta kiinni. Anna käsien olla suunnattuina suorina yläviistoon.
2. Lähde painamaan vastusta nyt alas suorassa linjassa olkapäästä kohti vastakkaista lantion sivua ja jatka liikettä vielä maahan asti.
3. Palauta liike samaa rataa pitkin lähtöasentoon.
*Hengitä ulos alaspainalluksen aikana
*Keskity liikuttamaan lantiota ja olkapäitä, ei käsiä.
*Kierto tapahtuu ennen kaikkea keskivartalosta.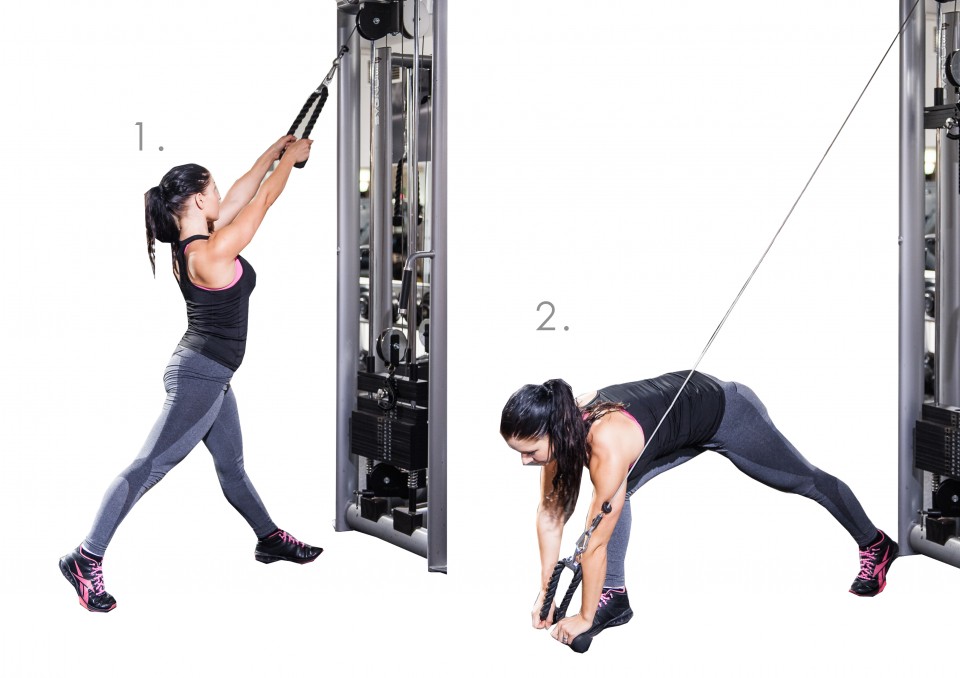 SYKE for trainers
SYKE helps coaches produce effective, high-quality and diverse coaching content, whether it is individual training programs or multidimensional online coaching.
SYKE for consumers
There's no training program or coach that is perfect for everyone. In the constantly changing trends and fads, we want to help you find the way that suits YOU best.