Hauiskääntö pysäytyksillä
1. Pidä tankoa kiinni kädet suorana, hartioiden leveydeltä
2. Nosta tanko 90 asteen kulmaan ja pidä kyynärpäät sivuilla. Pidä tanko hetki paikallaan.
3. Jatka nostoa hartioiden tasolle ja pidä tanko hetki paikallaan. Palauta tanko alas käänteisessä järjestyksessä
* Pidä vartalo paikallaan suorituksen ajan
* Hengitä ulos koukistuksen aikana.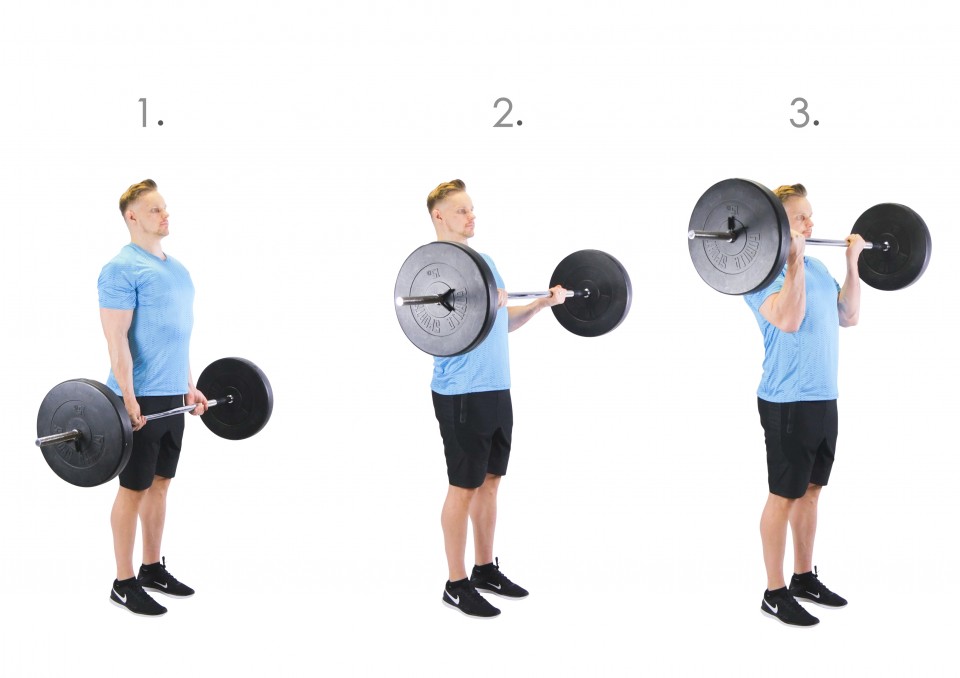 SYKE for trainers
SYKE helps coaches produce effective, high-quality and diverse coaching content, whether it is individual training programs or multidimensional online coaching.
SYKE for consumers
There's no training program or coach that is perfect for everyone. In the constantly changing trends and fads, we want to help you find the way that suits YOU best.