Askelkyykky tanko yläpuolella
1. Seiso tanko pään päällä kädet ojennettuna
2. Astu eteenpäin askelkyykkyyn ja pidä tanko pään yläpuolella
3. Työnnä itsesi ylös etummaisella jalalla ja toista liike toiselle puolelle

*Hengitä ulos ylös ponnistaessa
*HUOM! Askelkyykky on erittäin kokonaisvaltainen harjoite alavartalolle. Siinä aktivoituvat pakara- ja reisilihasten lisäksi myös lonkan, polven sekä nilkan linjauksesta huolehtivat lihasryhmät. Mitä pidempi askel on, sen voimakkaammin pakaran sekä takareiden lihakset aktivoituvat.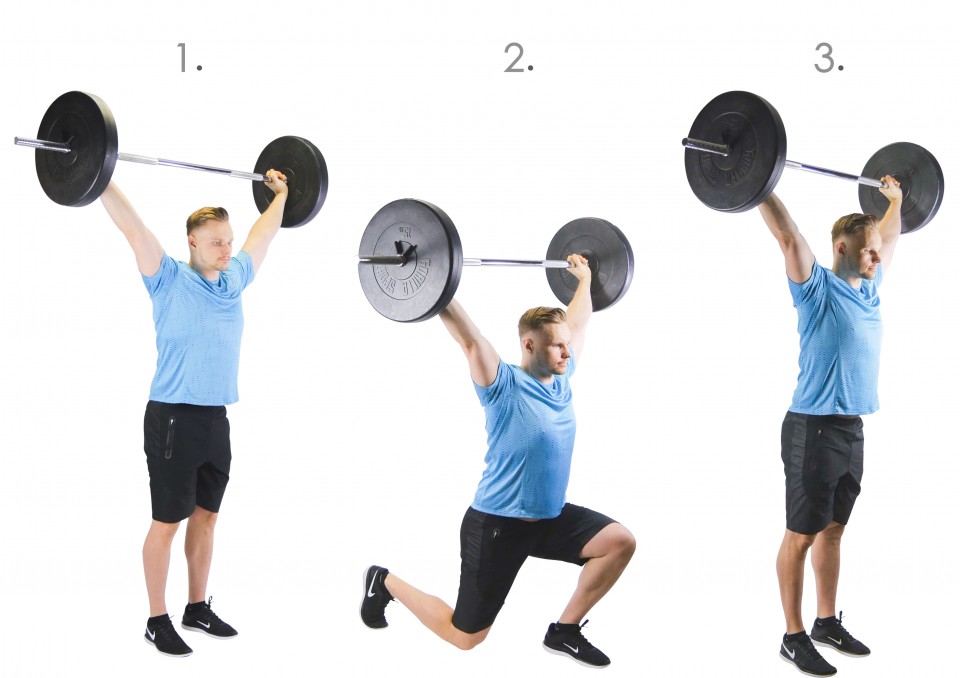 SYKE for trainers
SYKE helps coaches produce effective, high-quality and diverse coaching content, whether it is individual training programs or multidimensional online coaching.
SYKE for consumers
There's no training program or coach that is perfect for everyone. In the constantly changing trends and fads, we want to help you find the way that suits YOU best.