Kuntopallon heitto seinään vartalonkierrolla
1. Tartu kuntopalloon molemmilla käsillä alakautta ja asetu lantion levyiseen haara-asentoon, kylki seinään päin. Vedä napaa sisään ja purista alavatsa tiukaksi.
2. Vie kuntopallo alakautta taakse kiertämällä ylävartaloa.
3. Heitä pallo voimalla seinään vartaloa kiertämällä ja ota seinästä kimpoava pallo vastaan.
*Hengitä ulos heiton aikana
*Aktivoi erityisesti keskivartalon lihaksia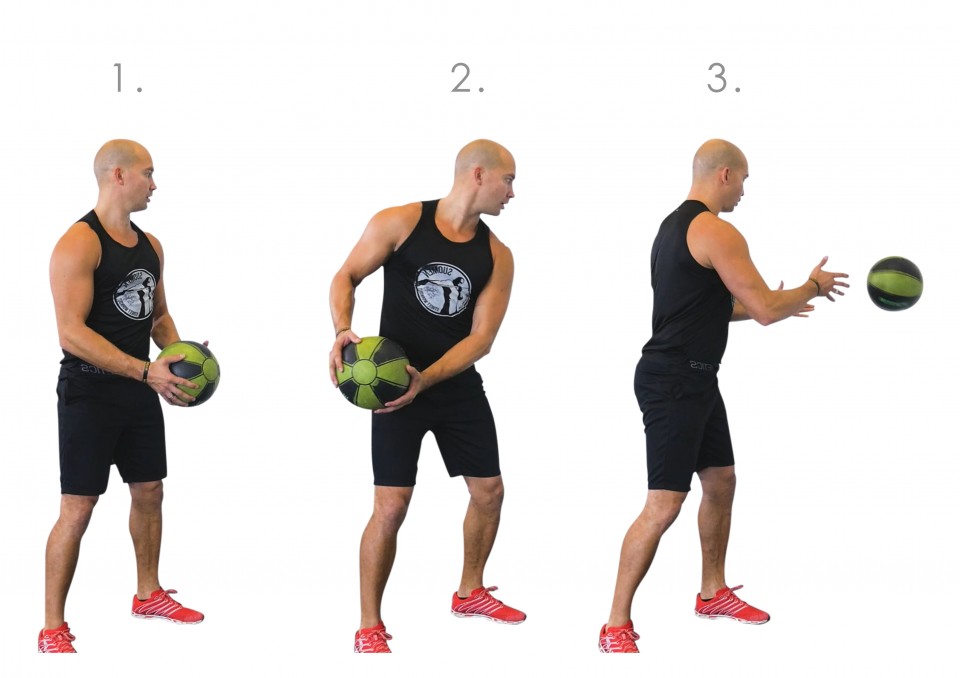 SYKE for trainers
SYKE helps coaches produce effective, high-quality and diverse coaching content, whether it is individual training programs or multidimensional online coaching.
SYKE for consumers
There's no training program or coach that is perfect for everyone. In the constantly changing trends and fads, we want to help you find the way that suits YOU best.