Kyykystä pystypunnerrus (vauhtipunnerrus)
1. Asetu lantion levyiseen haara-asentoon ja suuntaa katse eteenpäin. Nosta käsipainot rinnalle siten, että kämmenet osoittavat sisäänpäin ja peukalot ovat kahvojen toisella puolella.
2. Kyykisty hitaasti alas, kunnes reitesi ovat vaakatasossa ja pidä käsipainot korviesi vieressä hartioiden yläpuolella.
3. Ponnista itsesi takaisin ylös lähtöasentoon, ja lähde nyt työntämään painoja ylöspäin siten, että kädet suoristuvat yläasennossa. Ojenna lantio eteen yläasennossa ja purista pakarat yhteen.
*Hengitä ulos ponnistaessa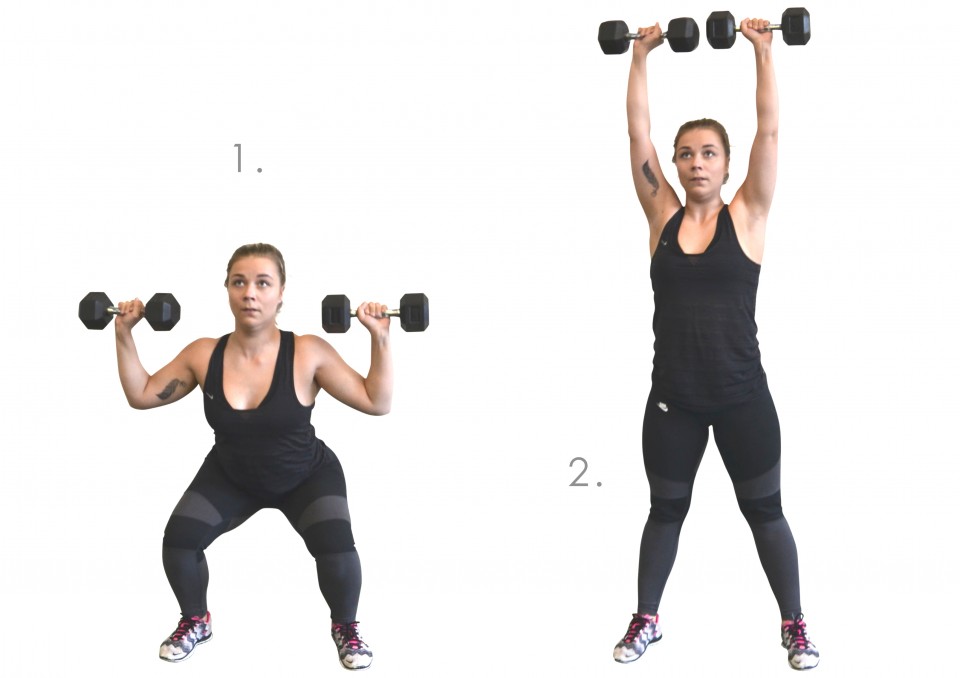 SYKE for trainers
SYKE helps coaches produce effective, high-quality and diverse coaching content, whether it is individual training programs or multidimensional online coaching.
SYKE for consumers
There's no training program or coach that is perfect for everyone. In the constantly changing trends and fads, we want to help you find the way that suits YOU best.