Alaspainallus kulmasta myötäotteella
Laita suora tanko taljan ylärissaan ja seiso ryhdikkäänä käsivarren mitan päässä laitteesta. Ota myötäote tangosta ja kallista ylävartaloa lonkasta hieman etunojaan. Lähde painamaan tankoa suorilla käsillä kohti reisiä yläselän lihaksia supistaen. Tuo tanko reisiin kiinni jännitys yläselän lihaksissa säilyttäen. Palauta liike hallitusti takaisin alkuasentoon.
Variaatio: Voit käyttää halutessasi myös esim. solmunarua, joka mahdollistaa hieman eri otteen sekä aavistuksen pidemmän liikeradan.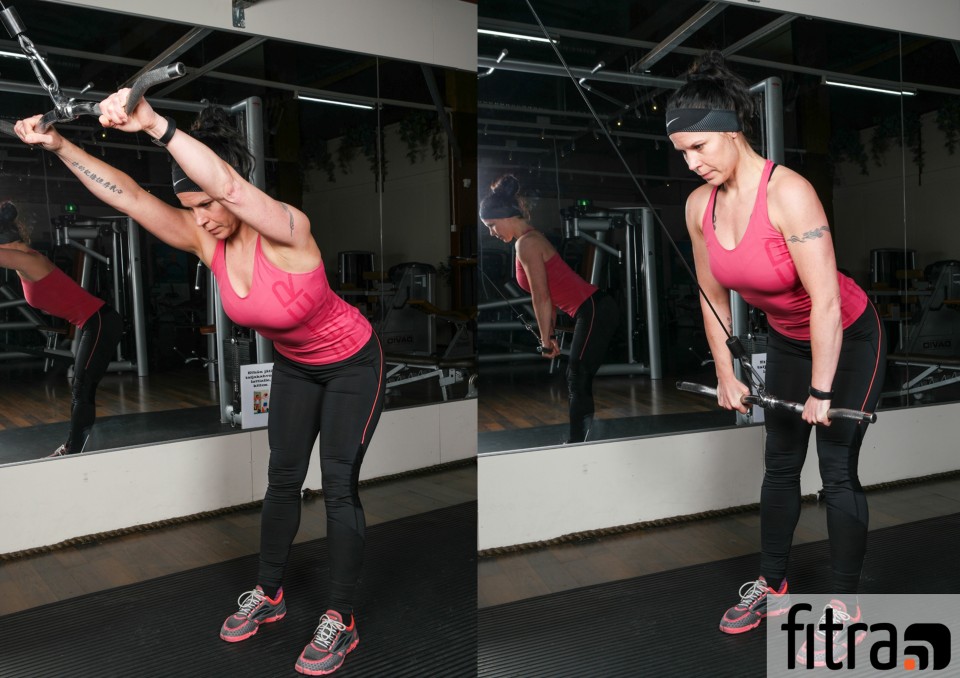 SYKE for trainers
SYKE helps coaches produce effective, high-quality and diverse coaching content, whether it is individual training programs or multidimensional online coaching.
SYKE for consumers
There's no training program or coach that is perfect for everyone. In the constantly changing trends and fads, we want to help you find the way that suits YOU best.