Alaspainallus taljassa dynaamisella vartalon ojennuksella
Laita solumunaru (tai suora tanko) taljan ylärissaan ja seiso ryhdikkäänä käsivarren mitan päässä laitteesta.Ota myötäote narusta ja kallista ylävartaloa lonkasta voimakkaasti etunojaan.
Lähde painamaan narua suorilla käsillä kohti reisiä yläselän lihaksia supistaen. Ojenna hitaasti ylävartaloa pystympään samanaikaisesti, kun painat narua alas kohti reisiä. Tuo naru reisiin kiinni. Säilytä jännitys yläselän lihaksissa. Palauta liike hallitusti takaisin alkuasentoon.
Huom! Vartalon asennon muutoksella on tarkoitus ylläpitää rasitusvaste mahdollisimman korkealla koko suorituksen ajan. Ojennuksen ajoitus vaikuttaa eri tavoin liikkeen rasittavuuteen, joten kokeile rohkeasti erilaisia rytmityksiä.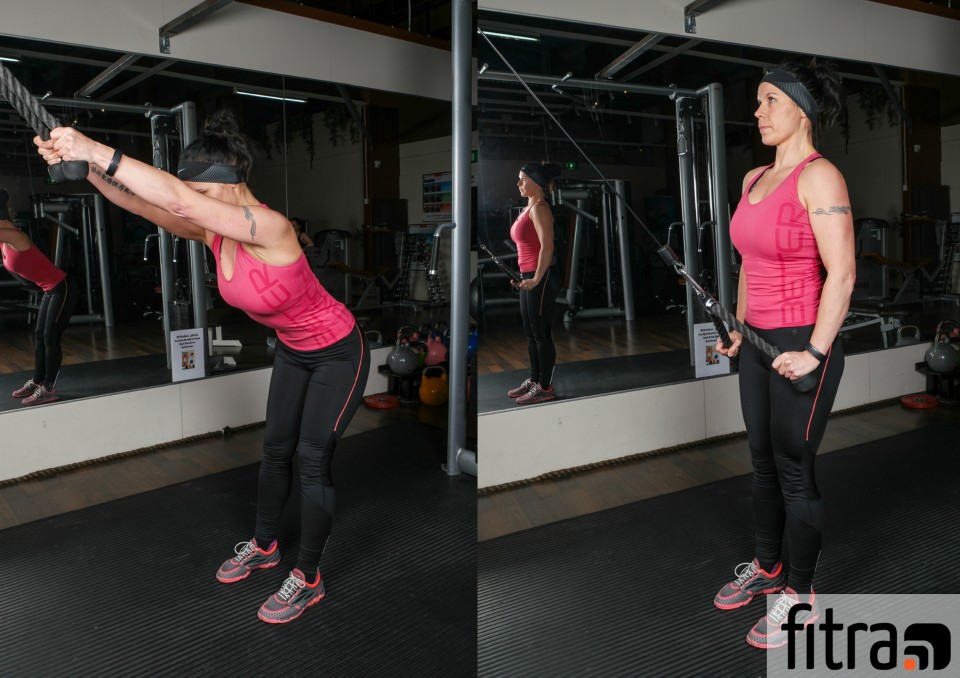 SYKE for trainers
SYKE helps coaches produce effective, high-quality and diverse coaching content, whether it is individual training programs or multidimensional online coaching.
SYKE for consumers
There's no training program or coach that is perfect for everyone. In the constantly changing trends and fads, we want to help you find the way that suits YOU best.