Seiso ryhdikkäässä lantion levyisessä haara-asennossa. Ota tangosta kiinni hieman hartioita leveämmällä myötäotteella. Kallista vartaloa eteenpäin hieman yli 45 asteen kulmaan, selkä ryhdikkäänä ja keskivartalo tiukkana pitäen. Pidä polvet hieman koukistettuna.
Tee olkapääjohtoinen soutuliike, jossa tuot kyynärpäät vartalon vierestä kohtisuoraan ylös, niin pitkälle, että saat puristettua lapaluut tiukasti yhteen. Tangon tulisi koskettaa alavatsaa samanaikaisesti, kun lapaluut ovat yhteen puristettuina. Tarkkaile, että hartiat liukuvat taakse liikkeen aikana ja loppuasennossa ne eivät "kippaa" eteenpäin. Keskity tekemään liikettä yläselän lihaksilla.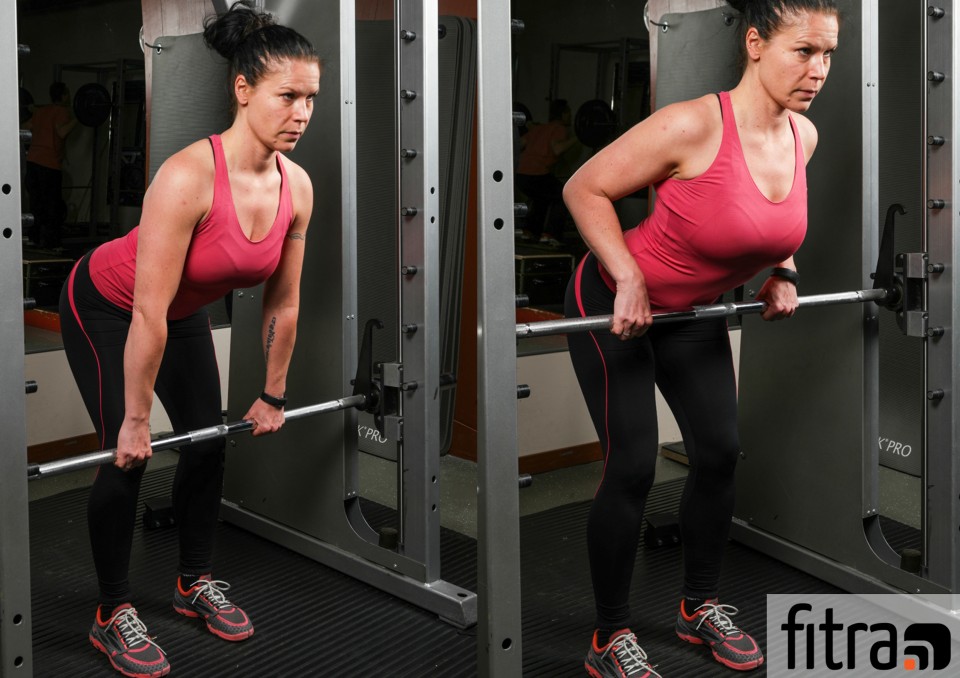 SYKE for trainers
SYKE helps coaches produce effective, high-quality and diverse coaching content, whether it is individual training programs or multidimensional online coaching.
SYKE for consumers
There's no training program or coach that is perfect for everyone. In the constantly changing trends and fads, we want to help you find the way that suits YOU best.