Jalan nosto punnerrusasennossa
Asettaudu punnerrusasentoon. Jännitä vatsalihakset tukemaan selkää, äläkä päästä selkää notkolle. Nosta hitaasti vuorotellen jalkaa hieman ilmaan pallon päältä ja laske takaisin. Jalan noston tarkoituksena on "horjuttaa" vatsaan tekemääsi jännitystä. Pidä asento jalkoja lukuun ottamatta täysin liikkumat- tomana koko liikkeen ajan. Pallo jalkaterien alla saat liikkeestä haastavimman. Jo pelkkä liikkeen alkuasento toimii hyvänä perusliikkeenä syville vatsalihaksille.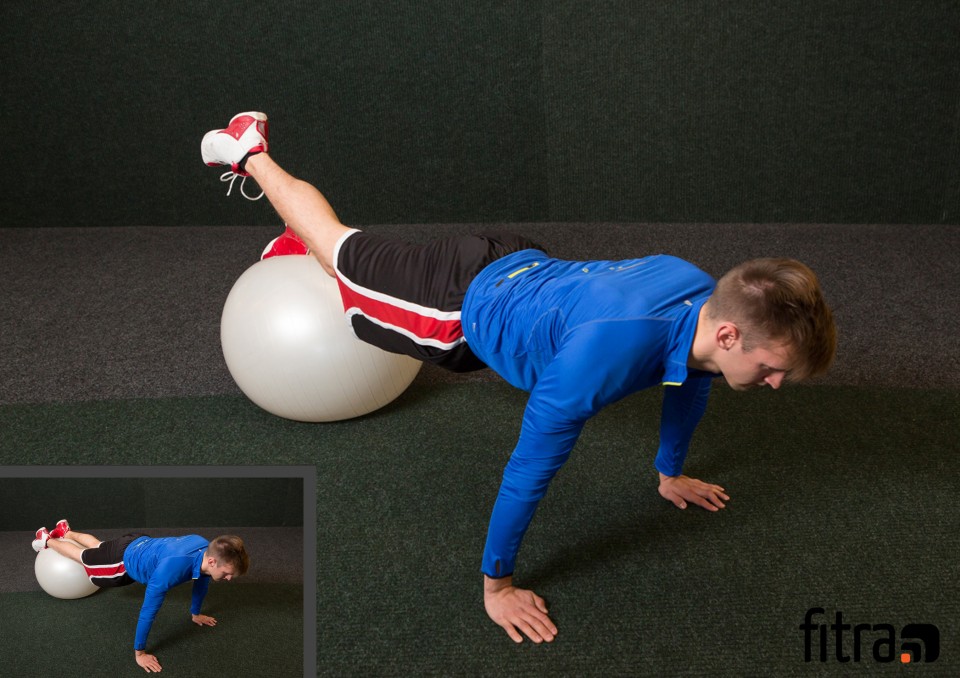 SYKE for trainers
SYKE helps coaches produce effective, high-quality and diverse coaching content, whether it is individual training programs or multidimensional online coaching.
SYKE for consumers
There's no training program or coach that is perfect for everyone. In the constantly changing trends and fads, we want to help you find the way that suits YOU best.