Kehonpaino alataljasoutu tangossa
Ota vasaraote tangon pystyputkista ja laskeudu käsien varaan roikkumaan.
Käännä nyt asentoa hieman takakenoon joko polvia rintaa vasten koukistaen tai selän lihasten voimaa käyttäen. Vedä itseäsi ylös yläselän sekä käsivarren lihaksia supistaen. Yläasennossa tanko tulee rintalihasten keskiosan kohdalle, selän ollessa lähes lattiansuuntaisena. Tee asento säilyttäen muutamia toistoja kulmasoutumaista liikettä käsillä pumpaten. Laskeudu hallitusti ja ojenna samanaikaisesti vartalo suoraksi. Toista liike.
Huom! Otetekniikasta riippuen painotus vaihtelee kyynärniveltä koukistavien lihasten välillä.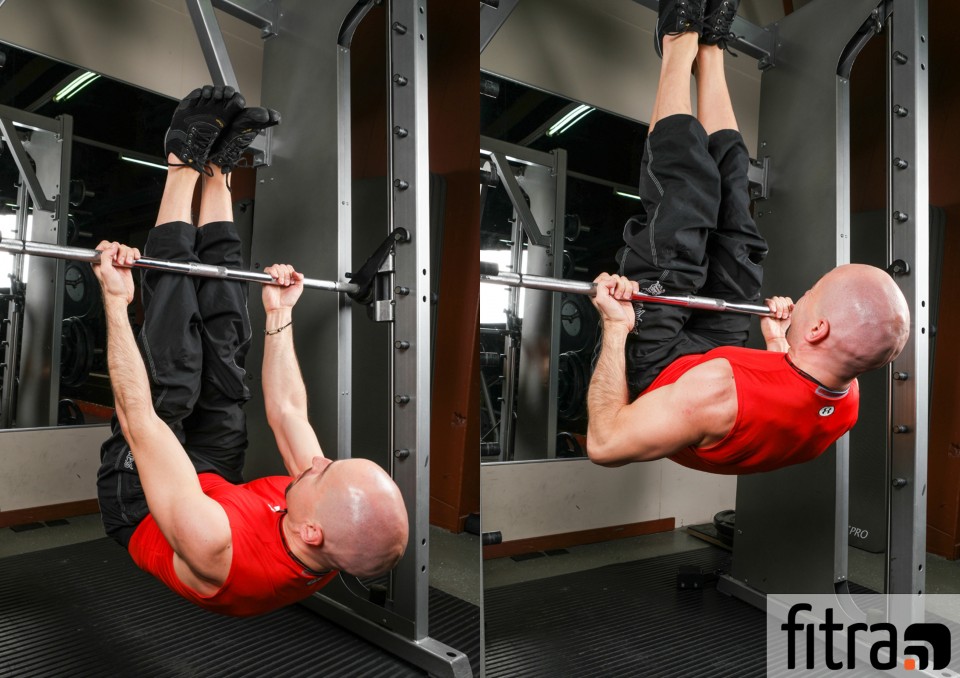 SYKE for trainers
SYKE helps coaches produce effective, high-quality and diverse coaching content, whether it is individual training programs or multidimensional online coaching.
SYKE for consumers
There's no training program or coach that is perfect for everyone. In the constantly changing trends and fads, we want to help you find the way that suits YOU best.