Seiso lantion levyisessä haara- asennossa tanko niskassasi ja tasapenkki (tai boxi) vartalosi takana (koskettaa kevyesti takareisiin).
Laskeudu liikettä jarruttaen istumaan penkille. Pidä keskivartalosi tiukkana, vie painoa kantapäille ja liu ́uta pakaroita taaksepäin penkillä.
Ojentaudu takaisin pystyasentoon. Pyri siihen, etteivät polvet työnny eteenpäin noustessasi ylös.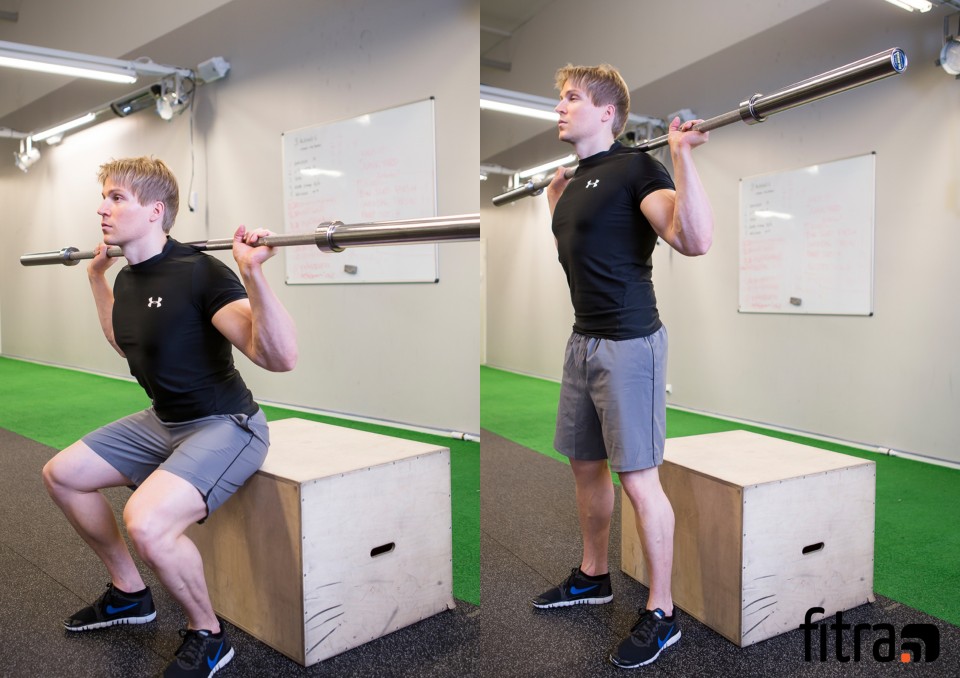 SYKE for trainers
SYKE helps coaches produce effective, high-quality and diverse coaching content, whether it is individual training programs or multidimensional online coaching.
SYKE for consumers
There's no training program or coach that is perfect for everyone. In the constantly changing trends and fads, we want to help you find the way that suits YOU best.