Askelkyykky taakse liukuvalla taka-askeleella
Liike vaatii liukupintaisen lattian sekä lisäksi liukkaat sukat/pyyhkeen tai vastaavan!
Seiso lantion levyisessä haara- asennossa tanko niskassasi tai rintakehän puolella hartialihaksen kuopassa lähellä kaulaa ja aseta tarvittaessa toisen jalan päkiän alle esim. treenipyyhe tai vastaava.
Lähde liu'uttamalla työntämään jalkaa taaksepäin samalla laskeutuen kyykkyyn etummaisella jalalla niin pitkälle kun liikkuvuutesi sallii. Nouse takaisin terävällä etummaisen jalan ojentavalla liikkeellä pakaralihasta aktivoiden. Liu'uta takana oleva jalka pyyhkeen avulla takaisin tukijalan viereen ja toista liike.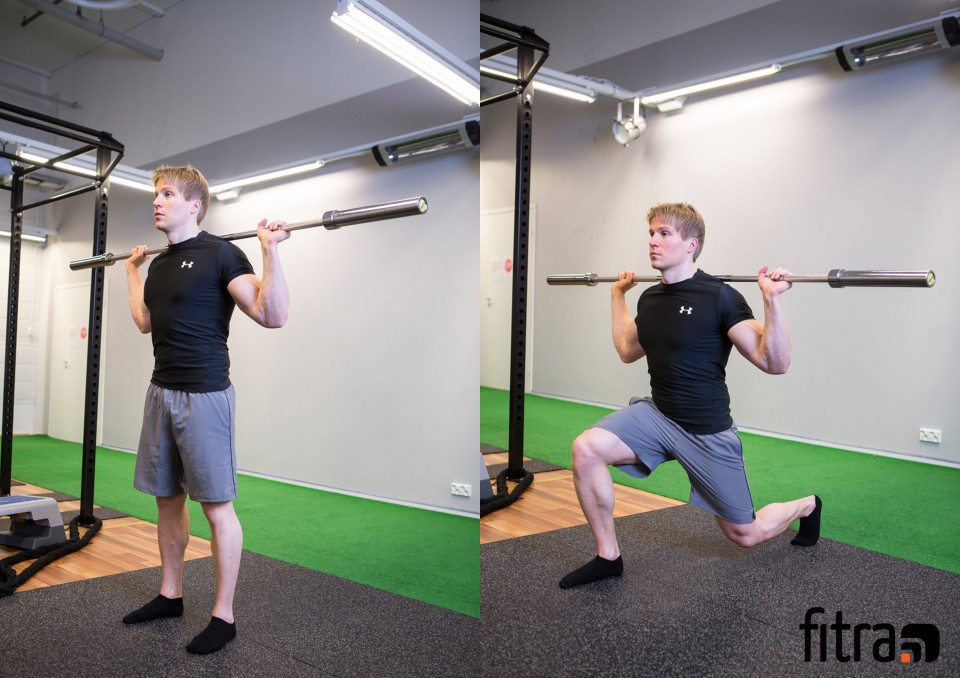 SYKE for trainers
SYKE helps coaches produce effective, high-quality and diverse coaching content, whether it is individual training programs or multidimensional online coaching.
SYKE for consumers
There's no training program or coach that is perfect for everyone. In the constantly changing trends and fads, we want to help you find the way that suits YOU best.