Lantion ojennus jalat korokkeella
Asetu selinmakuulle lattialle ja nosta jalat esim. penkille tai korkeammalle korokkeelle (suurempi liikerata).
Ota käsipaino tai tanko syliisi alavatsan kohdalle ja ojenna lantio ylös pienelle kaarelle asti pakaroita sekä takareisiä jännittämällä.
Pidä lyhyt staattinen pito pakaraa aktivoiden liikkeen yläasennossa ja palauta lantio hallitusti, jarruttaen alas lähelle lattiatasoa.
Päästä pakarat hipaisemaan lattiaa ja toista liike.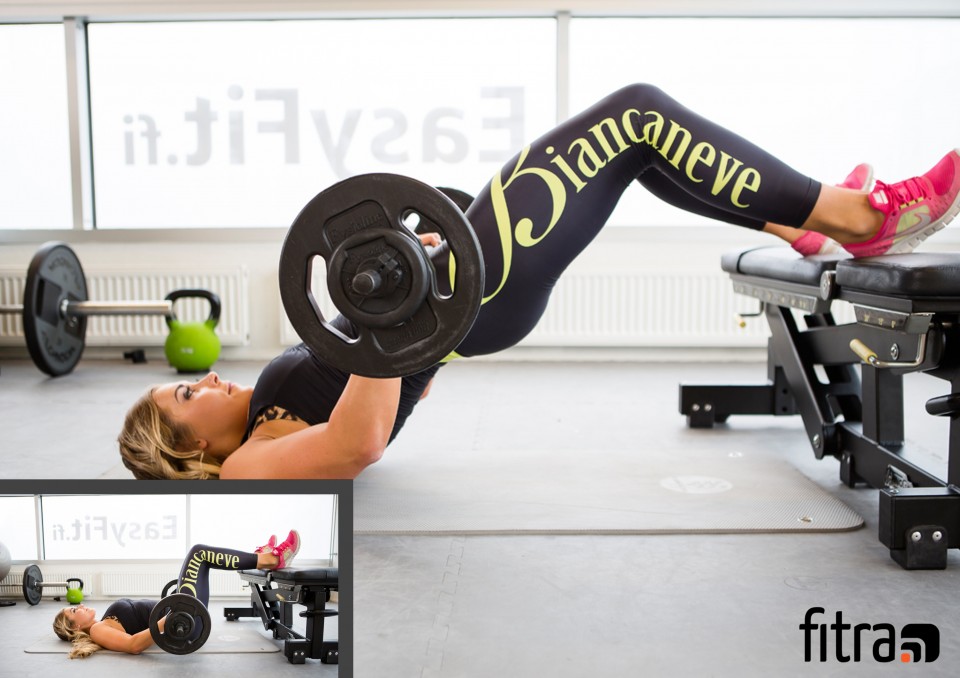 SYKE for trainers
SYKE helps coaches produce effective, high-quality and diverse coaching content, whether it is individual training programs or multidimensional online coaching.
SYKE for consumers
There's no training program or coach that is perfect for everyone. In the constantly changing trends and fads, we want to help you find the way that suits YOU best.