Lantion nosto penkillä vapaa jalka reunan yli
Asetu seisomaan ryhdikkäästi penkin laidalle siten, että toinen jalka on vapaana penkin laidan ulkopuolella. Pidä tukijalan polvi hieman koukussa.
Säilytä tukijalan polven kulma koko liikkeen ajan samana.
Laske vapaan jalan puoleista lantiota niin paljon alaspäin kuin mahdollista ja päästä vapaa jalka roikkumaan rentona.
Aloita aktiivinen lihastyö supistamalla ensin suoria vatsalihaksia ja sen jälkeen nosta vapaan jalan puoleinen lantio ylös. Pysäytä liike yläasentoon ja laske jarruttaen ala-asentoon.
Toista harjoite 2–3 sarjan verran ja tee jokaisessa sarjassa 10–15 toistoa.
Harjoitetta on hyödyllistä tehdä aina molemmille puolille. Heikommalle puolelle voit tehdä yhden sarjan enemmän kuin vahvemmalle.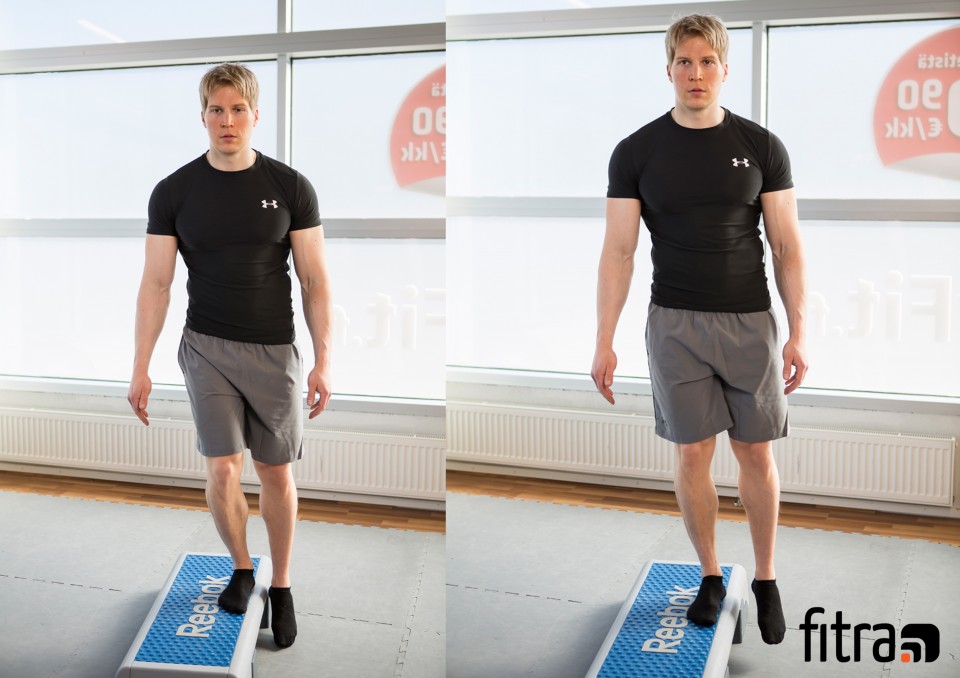 SYKE for trainers
SYKE helps coaches produce effective, high-quality and diverse coaching content, whether it is individual training programs or multidimensional online coaching.
SYKE for consumers
There's no training program or coach that is perfect for everyone. In the constantly changing trends and fads, we want to help you find the way that suits YOU best.