Jalkakyykky lantion hallinnalla
Asetu seisomaan lantion levyiseen haara-asentoon. Jalkaterät osoittavat suoraan eteenpäin tai hieman ulospäin.
Aseta peukalot alimman kylkiluun alapintaan ja etusormet suoliluun harjujen yläpintaan siten, että peukalo on suoraan etusormen yläpuolella.
Laskeudu rauhallisesti kyykkyyn siten, että peukalon ja etusormen välinen etäisyys säilyy muuttu- mattomana. Laskeudu vain niin alas, että kykenet pitämään peukalo-etusormi välimatkan samana.
Pyri pitämään ylävartalo koko ajan samassa linjassa suhteessa lantioon.
Polvet linjautuvat 2. varpaan päälle.
Toista liike 5–10 kertaa.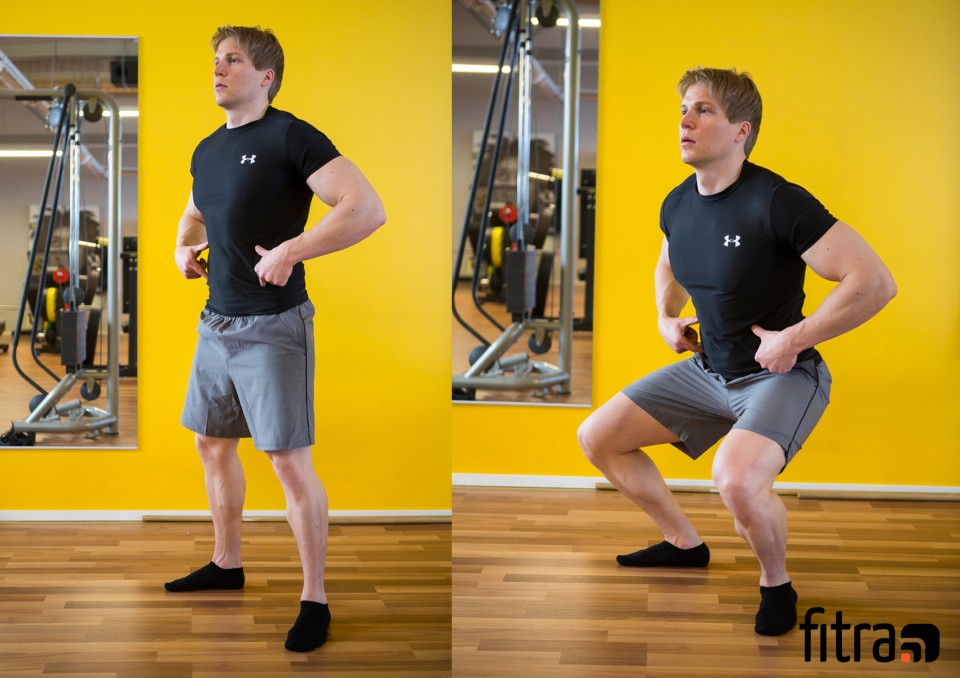 SYKE for trainers
SYKE helps coaches produce effective, high-quality and diverse coaching content, whether it is individual training programs or multidimensional online coaching.
SYKE for consumers
There's no training program or coach that is perfect for everyone. In the constantly changing trends and fads, we want to help you find the way that suits YOU best.