Istu alataljassa/taljalaitteessa taljakahva käsissäsi ja pidä selkä suorana sekä polvet hieman koukussa.
Vedä kahva olkapääjohtoisesti edestä, reilusta venytyksestä, kohti alavatsaa. Kyynärpäät kulkevat läheltä kylkiä ja lopussa vedetään lavat reilusti yhteen.
HUOM! Alataljasoudun voi toteuttaa joko alaselkä liikkumattomana tai soutuliikkeenä, jossa liikkeeseen yhdistetään ylävartalon kallistus eteen ja taakse. Jälkimmäisessä vaihtoehdossa liikkeeseen osallistuvat dynaamisesti myös suorat selkälihakset.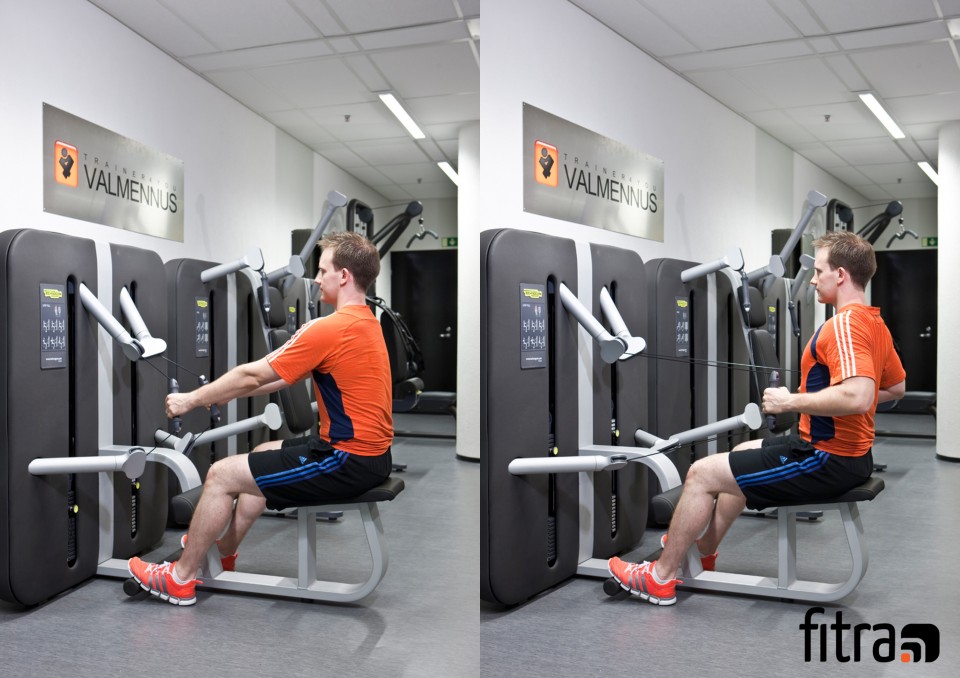 SYKE for trainers
SYKE helps coaches produce effective, high-quality and diverse coaching content, whether it is individual training programs or multidimensional online coaching.
SYKE for consumers
There's no training program or coach that is perfect for everyone. In the constantly changing trends and fads, we want to help you find the way that suits YOU best.