Kiinnitä yhden käden D-kahva ristikkäistaljan alavaijeriin.
Seiso käyntiasennossa, ylävartalo reilussa etunojassa, laitteen edessä (rintamasuunta laitteeseen päin).
Kyynärpää on lähtöasennossa koukussa, kiinni kyljessä.
Ojenna ojentajalihaksia supistamalla käsi suoraksi vartalon taakse.
Päästä käsi liikettä jarruttaen takaisin koukkuun.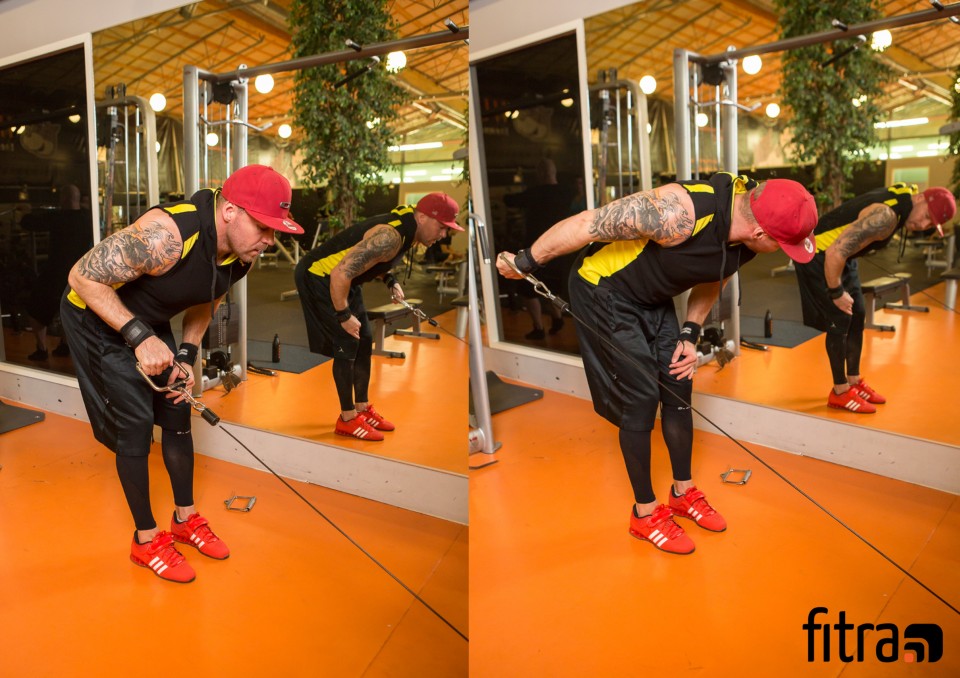 SYKE for trainers
SYKE helps coaches produce effective, high-quality and diverse coaching content, whether it is individual training programs or multidimensional online coaching.
SYKE for consumers
There's no training program or coach that is perfect for everyone. In the constantly changing trends and fads, we want to help you find the way that suits YOU best.