Istu poikittain olevalle penkille ja aseta kätesi mahdollisimman lähelle vartaloa siten, että sormet osoittavat eteenpäin. Nosta jalat toisen penkin päälle tai pidä jalat suorina lattialla.
Laskeudu käsien varassa, selkä penkkiä hipoen alas ja ojenna kädet suoriksi ylös noustessasi.
HUOM! Penkkidippiliikkeessä selkä kulkee penkin reunaa hipoen. Jos takapuoli ja selkä karkaa kauaksi penkistä, aiheuttaa alas laskuvaihe turhan voimakkaan venytyksen hartian etuosan ylittävissä lihaksissa (hauis, hartialihas, rintalihakset).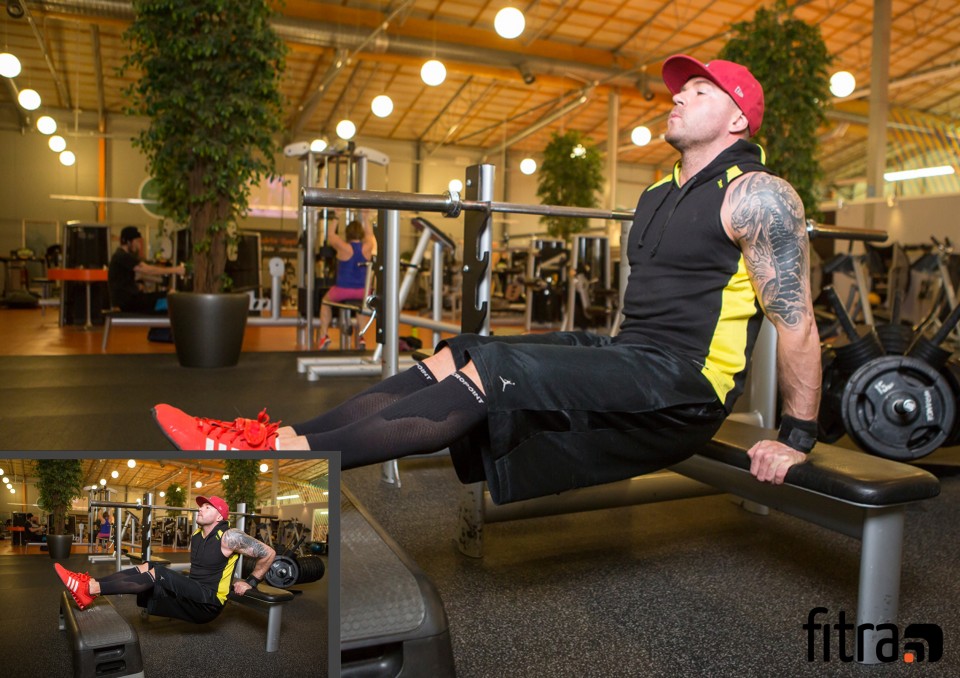 SYKE for trainers
SYKE helps coaches produce effective, high-quality and diverse coaching content, whether it is individual training programs or multidimensional online coaching.
SYKE for consumers
There's no training program or coach that is perfect for everyone. In the constantly changing trends and fads, we want to help you find the way that suits YOU best.