Jalkojen heitot parin kanssa
Asetu selinmakuulle jumppamatolle pää parisi jalkojen välissä käsillä hänen nilkoistaan kiinni pidellen.
Nosta jalat suoriksi kohti kattoa (polvet aavistuksen koukistettuina).
Parisi työntää voimakkaasti jalkojasi kohtia lattiaa (suoraan tai hieman sivuille).
älä päästä kantapäitä lattiaan saakka, vaan nosta terävästi jalat takaisin kohti kattoa.
HUOM! Jalkojen heittoliike on erinomainen liike nopean ja voimakkaan suoran vatsalihaksen ominaispiirteitä vahvistamaan. Se kehittää koko lihastoimintaketjun rekyylivoimaa tehokkaan esivenytyksen vaikutuksesta.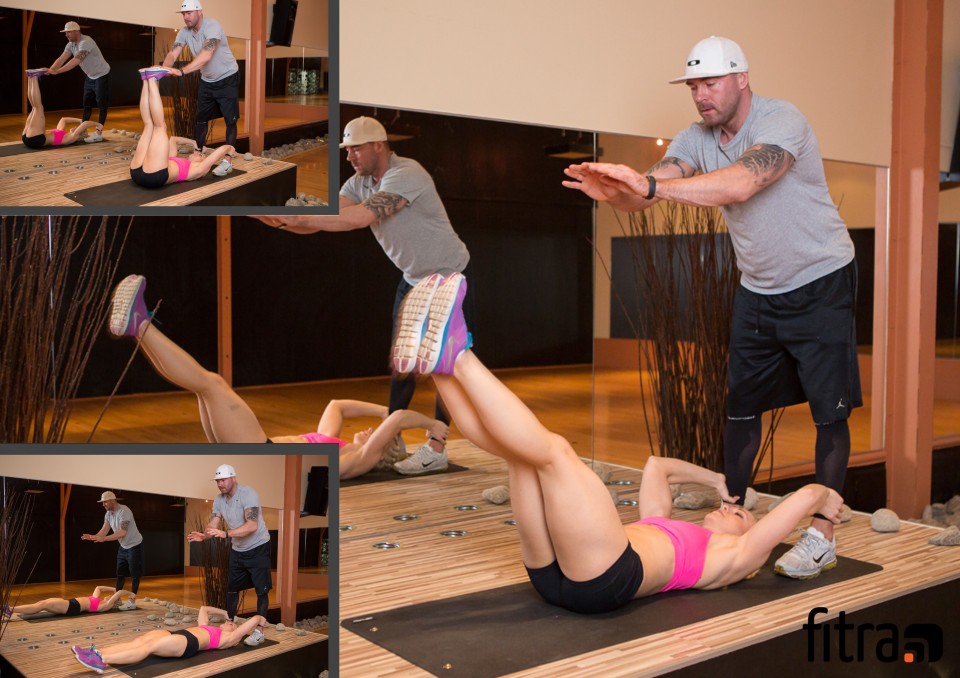 SYKE for trainers
SYKE helps coaches produce effective, high-quality and diverse coaching content, whether it is individual training programs or multidimensional online coaching.
SYKE for consumers
There's no training program or coach that is perfect for everyone. In the constantly changing trends and fads, we want to help you find the way that suits YOU best.