Haarakyykky Smith-laitteessa
Asetu seisomaan kiskopunnerruslaitteeseen tanko niskasi takana ja jalat leveässä käyntiasennossa (toinen tankolinjan edessä ja toinen takana).
Vapauta laitteen tanko hieman jalkoja suoristamalla sekä ranteita kääntämällä. Laskeudu selkä suorana kyykkyyn niin, että etummaisen jalan reiden etupinta on lattian suuntainen.
Ojentaudu reisi- ja pakaralihaksien voimalla takaisin pystyasentoon.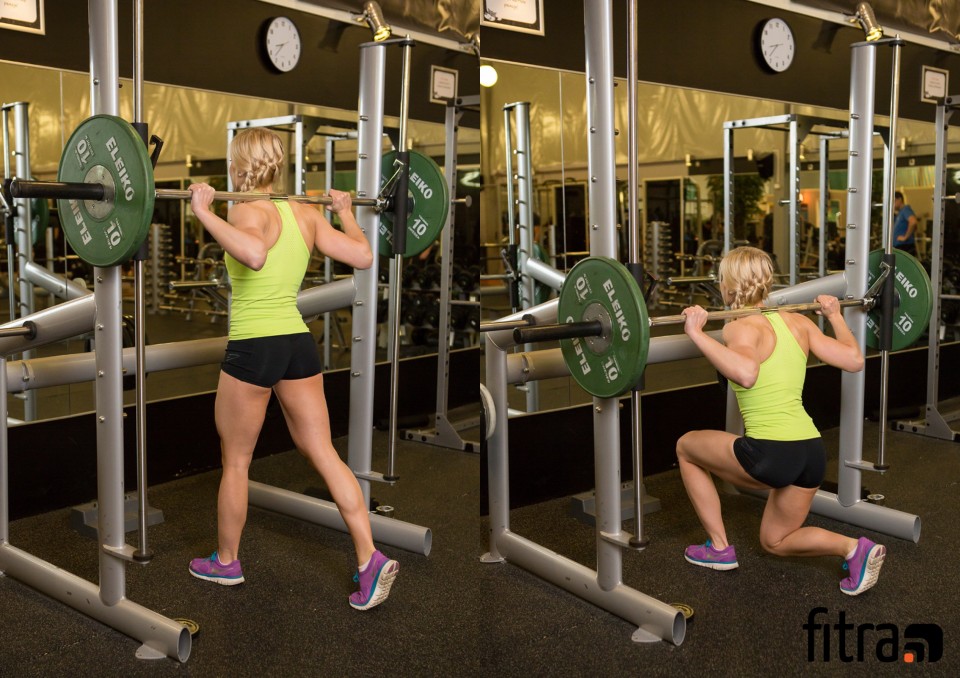 SYKE for trainers
SYKE helps coaches produce effective, high-quality and diverse coaching content, whether it is individual training programs or multidimensional online coaching.
SYKE for consumers
There's no training program or coach that is perfect for everyone. In the constantly changing trends and fads, we want to help you find the way that suits YOU best.