Seiso ryhdikkäästi, tanko niskassa (yläselän lihasten päällä).
Pidä jalkaterät suoraan eteenpäin tai hiukan ulospäin ja katse suoraan eteenpäin.
Laskeudu selkä suorana kyykkyyn niin, että reitesi ovat lattian kanssa samansuuntaiset. Polvet taipuvat jalkaterien suuntaisesti.
Pidä kantapäät kiinni alustassa koko liikkeen ajan.
HUOM! Leveä jalkojen asento ja syvä liikerata kohdistaa kuormituksen voimakkaammin pakaralihaksille, kun taas kapea jalkojen asento sekä suppea liikerata kohdistuu enemmän reiden etuosan lihaksille kyykkyliikkeissä.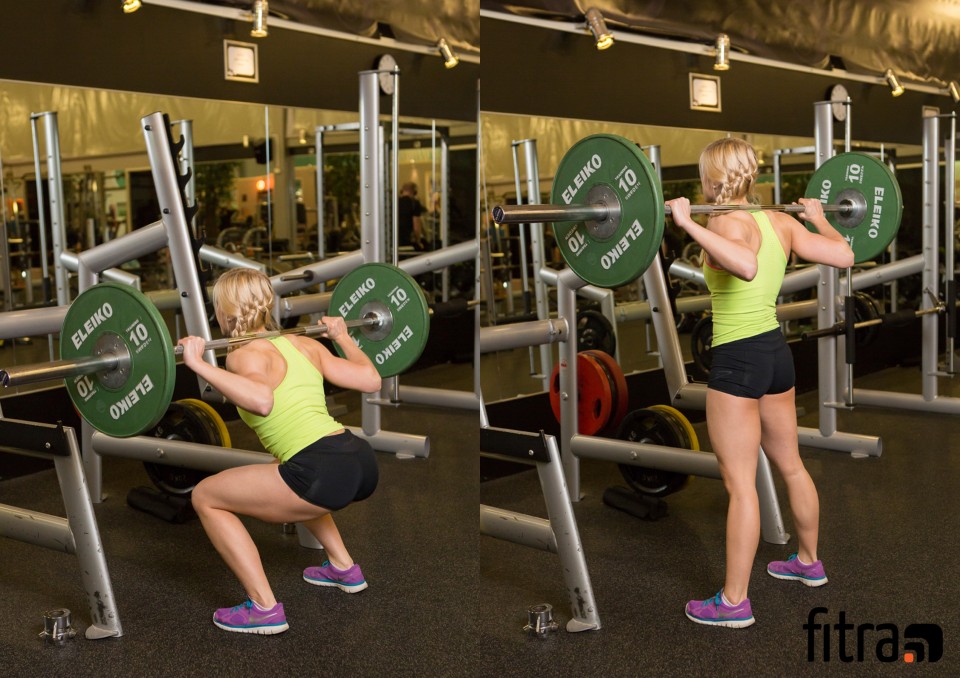 SYKE for trainers
SYKE helps coaches produce effective, high-quality and diverse coaching content, whether it is individual training programs or multidimensional online coaching.
SYKE for consumers
There's no training program or coach that is perfect for everyone. In the constantly changing trends and fads, we want to help you find the way that suits YOU best.