Kapea kulmasoutu renkailla
1. Asetu selkä maata kohti renkaiden alapuolelle ja ota hartoita kapeampi myötä- tai vastaote renkaista.
2. Lähde vetämään itseäsi kohti renkaita yläselän lihaksia supistaen siten, että rintakehä kosket- taa yläasennossa renkaita. Purista lapoja tiukasti yhteen ja palauta liike hallitusti alas. Voit lisätä haastetta nostamalla jalat korokkeen (esim. jumppapallon) päälle.
*Hengitä ulos vedon aikana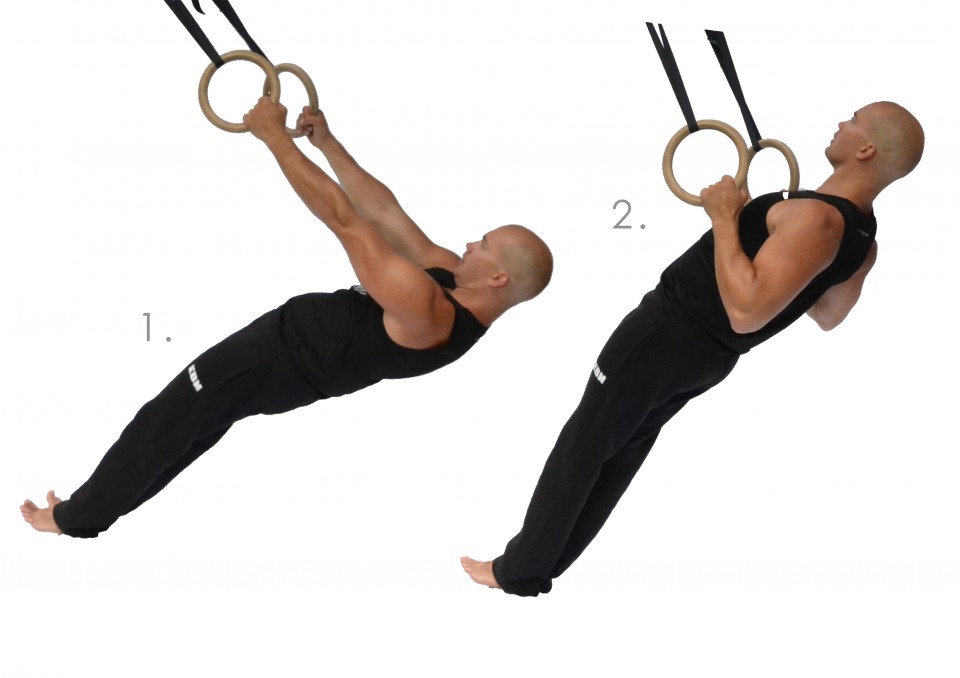 SYKE for trainers
SYKE helps coaches produce effective, high-quality and diverse coaching content, whether it is individual training programs or multidimensional online coaching.
SYKE for consumers
There's no training program or coach that is perfect for everyone. In the constantly changing trends and fads, we want to help you find the way that suits YOU best.